Sea phase of Singapore-India-Thailand Naval Exercise Concludes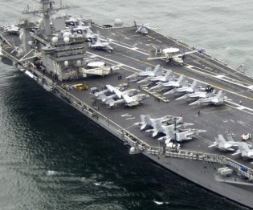 The sea phase of the inaugural Singapore India Thailand Maritime Exercise (SITMEX-19) concluded in the Andaman Sea on September 19, 2019.
About the Exercise
SITMEX-19 trilateral exercise involved the participation of the Indian Navy, the Republic of Singapore Navy (RSN) and the Royal Thai Navy (RTN).
Indian guided-missile destroyer Ranvir, Missile Corvette Kora and Offshore Patrol Vessel Sumedha along with long-range maritime reconnaissance aircraft P8I jointly participated alongside Singapore's Formidable-class multi-role stealth frigate RSS Tenacious and Thai guided-missile frigate HTMS Kraburi.
The exercise involved various gunnery, force protection measures, air defence and communication exercises to enhance maritime interoperability between the participating navies.
The exercise also involved exchanging of sea riders between the participating ships to provide experience sharing of best practices.
The harbour phase of SITMEX-19 culminated earlier at Port Blair. The harbour phase included professional interaction in the form of subject matter expert exchanges (SMEE), pre-sail conferences attended by command teams and friendly basketball matches between joint teams from participating ships.
Significance of the SITMEX-19
The SITMEX-19 exercise underlined the responsibility of Singapore, India and Thailand to collaborate for keeping sea lines of communication open, as well as strengthening the ability of the three navies to work together. The SITMEX-19 exercise also reaffirmed the longstanding defence ties between Singapore, India and Thailand.
Topics: Frigate • Indian Navy • INS Jyoti • Malabar • Republic of Singapore Navy • Royal Thai Navy • Ships
Latest E-Books