National Policy for Rare Diseases, 2021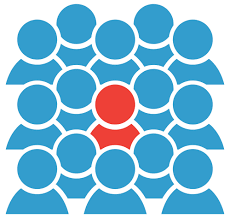 The Ministry of Health and Family Welfare recently approved the "National Policy for Rare Diseases, 2021".
Key Features of National Policy for Rare Diseases, 2021
The policy focuses on early screening and prevention of rare diseases. This is to be achieved through Health and Wellness Centres. The screening is to be supported by the Nidhan Kendras set up by Department of Biotechnology.
Around eight health facilities are to be designated as Centres of Excellence of rare diseases. They will focus on prevention and treatment of rare diseases. These centres are to be provided with a one-time financial support of Rs 5 crores.
The Government of India has announced a financial support of Rs 20 lakhs under the Rashtriya Arogya Nidhi for treatment of rare diseases. This financial assistance is to be extended to 40% of the population. It is to be noted that the Rashtriya Arogya Nidhi is allocated only to Below Poverty Line people. However, this time it is being extended.
Challenges to be addressed by the policy
The National Policy for Rare Diseases, 2021, will address the following challenges:
The research and development for majority of rare diseases is less as very little is known about pathophysiology of these diseases.
The patient pool of rare diseases is less.
Lack of availability and accessibility of medicines to rare diseases.
Cost of treatment of rare disease is highly expensive.
What are Rare Diseases?
According to the World Health Organization, the rare diseases are those diseases with a prevalence of 1 or less per thousand population. However, several other countries use their own definitions. Some even define as prevalence of 1 per 10,000 population.
Rare Diseases in India
The rare diseases recorded in India are primary immunodeficiency disorder, Cystic Fibrosis, Pompe disease, Gaucher's disease, fabry disease, maple syrup urine disease, etc.
Preventive measures adopted by the policy
The preventive measures adopted by the National Policy for Rare Diseases are as follows:
Preventing birth of an affected child.
Prenatal Screening
Prenatal Screening by invasive testing
New born screening
Early postnatal diagnosis and treatment
Implementation of the policy
A National Registry for rare diseases is to be set up in ICMR (Indian Council of Medical Research).
A digital platform is to be created to bring the notified centres of excellence together.
Ministry of Finance will be requested to reduce custom duties on import medicines related to rare diseases.
The State Governments will be requested to create Department of Medical Genetics at least in one medical college in the state.
AIIMS, Delhi is to act as the head in coordinating all the other centres of excellence to be established under the policy.
February 28 is observed as Rare Disease Day every year.
Month: Current Affairs - April, 2021
Category: India Nation & States Current Affairs
Topics: Government Policies • Health and Wellness Centres • National Policy for rare diseases • Nidhan Kendras • Rare diseases • World Health Organisation (WHO)
Latest E-Books