History of Reserve Bank of India
Watch Video Here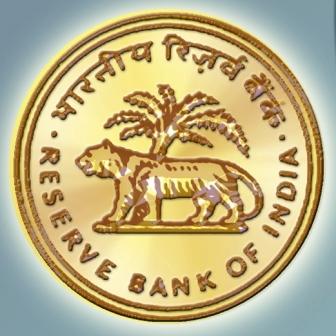 Prior to RBI, all the functions of a central bank were being done by Imperial Bank of India. Imperial Bank of India was established in 1921 via the Imperial Bank of India Act, 1920 which amalgamated three Presidency Banks into one strong bank. This bank was directed to open 100 branches in next 5 years at potential Mandi towns of the country. This bank was created with the idea of making it central bank and was allowed to discharge all the functions of the Central Bank viz. Currency & Credit, Public Debt, Government Receipts and disbursements, management and issue of securities and bonds, bankers' bank etc. However, in 1926, the Royal Commission on Indian Currency and Finance aka. Hilton Young Commission recommended that the central bank must be separately created.
Hilton Young Commission
Hilton-Young Commission was the Royal Commission on Indian Currency and Finance set up by British Government in 1920s. In 1926, this commission had recommended to the government to create a central bank. In 1927, a bill to give effect to the above recommendation was introduced in the Legislative Assembly, but was later withdrawn due to lack of agreement among various sections of people.
The issue of a separate Reserve Bank was later revived in 1931 by the Indian Central Banking Enquiry Committee. In 1933, the White Paper on Indian Constitutional Reforms recommended the creation of a Reserve Bank. A fresh bill was introduced in the Legislative Assembly. In 1934, the Bill was passed and received the Governor General's assent. After that, RBI started its operations from April 1, 1935.
Beginnings of RBI as privately held bank
RBI did not start as a Government owned bank but as a privately held bank without major government ownership. It started with a Share Capital of Rs. 5 Crore, divided into shares of Rs. 100 each fully paid up. In the beginning, this entire capital was owned by private shareholders. Out of this Rs. 5 Crore, the amount of Rs. 4,97,8000 was subscribed by the private shareholders while Rs. 2,20,000 was subscribed by central government.
Headquarters of RBI
Original headquarters of RBI were in Kolkata, but in 1937, it was shifted to Shahid Bhagat Singh Marg, Mumbai, which serves as current headquarters of RBI.
Major Events in Initial Days of RBI
First Reserve Bank note was issued in January 1938.
From 11 March, 1940, RBI's accounting year was changed from January-December to July-June.
In 1940, the silver rupee was replaced by the quaternary alloy rupee and in the same year, the one Rupee note was reintroduced. This note had the status of a rupee coin and represented the introduction of official fiat money in India.
RBI had introduced exchange control in India for first time in 1939 under the Defence of India rules. These rules were also invoked in 1945 due to increase speculative activity in the financial and bullion markets.
For the first time, security threads were introduced in 1944 on rupee notes as security feature.
High Denomination Bank Notes of Rs 500, Rs 1000 and Rs 10,000 were demonetized on 12 January 1946 to curb unaccounted money.
RBI functioned as central bank of Pakistan till 30 June 1948. On July 1, 1949, State Bank of Pakistan started working as central bank of that country.
Nationalization of RBI
After independence, the government passed Reserve Bank (Transfer to Public Ownership) Act, 1948 and took over RBI from private shareholders after paying appropriate compensation. Thus, nationalization of RBI took place in 1949 and from January 1, 1949, RBI started working as a government owned bank.
Topics: Economy of India • Indian rupee • Public Sector Banks in India • RBI • Regional Rural Bank • Reserve Bank of India • Reserve Bank of India • Reserve Bank of India Act • State Bank of India
Latest E-Books