Current Affairs – November 24, 2020 [Today's News Headlines]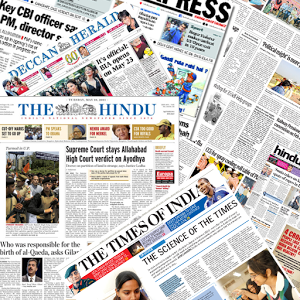 Here are Today's News Headlines for November 24, 2020
India
Former Assam CM Tarun Gogoi dies
Ex-Assam Chief Minister Tarun Gogoi (86) passed away on November 23, 2020. HE served as CM from 2001 to 2016.
Kerala Police Act amendment put on hold
The Government of Kerala put on hold to the implementation of the controversial amendment to the state Police Act.
PM Modi inaugurates multi-storeyed flats for MPs in New Delhi
Prime Minister Narendra Modi inaugurated 76 multi-storeyed flats in the national capital for Members of Parliament.
Govt. launches international version of UMANG app select countries
The Minister for Electronics and Information Technology, Ravi Shankar Prasad launched the UMANG's international version in select countries that include USA and UK.
Economy & Corporate
S&P sceptical of RBI's move to allow corporate ownership in banks
Standard & Poor's Global Ratings (S&P) said that the Reserve Bank of India's (RBI) working group recommendations on awarding new licenses to well-managed Indian non-banking financial companies (NBFCs) could improve financial stability. However, it is sceptical of allowing corporate ownership in banks given India's weak corporate governance record amid large corporate defaults over the past few years.
NAREDCO Maharashtra to bear stamp duty on housing sales till Dec-end
NAREDCO said its members will bear the stamp duty on housing sales till December-end on behalf of home buyers to boost sales.
World
India to host G20 Leaders' Summit in 2023
India will host the G20 summit in 2023. Earlier India was to host G20 summit in 2022. During the 2020 G20  Summit the Leaders issued a declaration involving world's top 20 economies. The leaders said that while the global economy experienced a sharp contraction in 2020, global economic activity has partially picked up.
India, EU holds consultations on disarmament & non-proliferation matters
India and the European Union held the sixth round of consultations on disarmament and non-proliferation matters.
Pat Quinn, co-founder of the social media ALS ice bucket challenge, dies in US
Pat Quinn died on November 23, 2020. He was the co-founder of the social media ALS ice bucket challenge. The challenge raised more than $200 million worldwide for Lou Gehrig's disease research,
Indian-American physician Ajay Lodha dies at 58 because of COVID-19
The Indian-American physician Ajay Lodha passed away recently. He was the former president of American Association of Physicians of Indian Origin (AAPI).
Sports
Russia's Daniil Medvedev wins ATP Tour Finals tennis in London
Russia's Daniil Medvedev beat Austria's Dominic Thiem to win ATP Tour Finals tennis. The doubles title was won by Dutch-Croatian duo Wesley Koolhof and Nikola Mektic
Month: Current Affairs - November, 2020
Category: Today's News Headlines
Topics: Current Affairs Headlines • Current Affairs: News Headlines • Headlines • Latest News Headlines • News Headlines • November 24 • Top Headlines
Latest E-Books