EXIM Bank extends Rs 250 Crore LOC to Suriname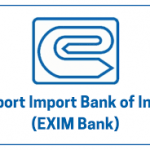 The Mumbai headquartered Export-Import Bank of India (EXIM Bank) on Wednesday, 22nd January 2020, on behalf of the Government of India has extended a Line of Credit (LOC) of Rs 250 crore (USD 35.80 million) to the South American country, Republic of Suriname. The LOC was provided to fund the rural electrification system through Solar Diesel (PV DG) Hybrid Power System in 50 remote villages across the South American country.
With the recent signing of the agreement, the Government of India has extended nine LOCs to Suriname to date, the total of which amounts to Rs 890 crore (USD 124.98 million). The EXIM bank has also extended a total of 258 LOCs to 64 countries across the world. The LOCs sanctioned to Suriname by EXIM bank to date have covered various projects from power and water supply to up-gradation and rehabilitation of milk processing plants and also for purchasing helicopters. The LOC agreement was signed on Tuesday, 21st January 2020.
Topics: Exim Bank , Export-Import Bank of India , Government of India , Line of credit , Mumbai , South America , Suriname
Advertisement