Top GKToday's News Headlines- 19 November 2019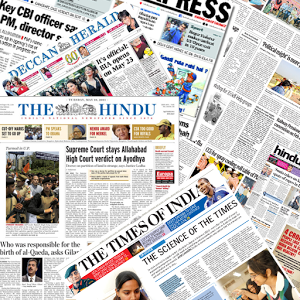 Here are the top News Headlines of 19 November 2019 for all competitive examinations of India.
National Current Affairs
Justice R. Banumathi to become part of SC collegium, which comprises five senior-most judges, with the retirement of CJI Ranjan Gogoi
Rajya Sabha begins its historic 250th Session
External Affairs Minister S Jaishankar holds talks with his Bhutanese counterpart Lyonpo Tandi Dorji in Delhi
AP CM YS Jagan Mohan Reddy launches toll-free number 14500 to report incidents of sand smuggling
Health Ministry sign Memorandum of Cooperation (MoC) with the Bill & Melinda Gates Foundation (BMGF) for technical support
12th Urban Mobility India Conference and Expo 2019 organised in Lucknow
Home Ministry bans Meghalaya-based insurgent group Hynniewtrep National Liberation Council (HNLC)
IMD World Talent Ranking
India was ranked 59th (53rd in 2018) among 63 countries in the 2019 IMD World Talent Ranking that was topped by Switzerland.
The ranking is based on the performance in three main categories — investment & development, appeal and readiness
IMD (International Institute for Management Development) is a business school based in Switzerland.
Bharatiya Poshan Krishi Kosh (BPKK)
Union WCD Minister Smriti Irani along with Bill Gates, co-chair of Bill and Melinda Gates Foundation, launched the Bharatiya Poshan Krishi Kosh (BPKK) in New Delhi
BPKK is a repository of diverse crops across 128 agro-climatic zones in India
It has been launched to provide insights on traditional crop varieties and promote dietary diversity.
ICMR AWARDS
Bill Gates presented lifetime achievement awards of the Indian Council of Medical Research (ICMR) in New Delhi on Nov 17
The awards were given to Dr Cyrus S. Poonawalla, CMD, Serum Institute of India, Kiran Mazumdar-Shaw, CMD, Biocon India and Dr Prakash Baba Amte, Director, Lok Biradari Prakalp
Economy & Business Current Affairs
ADB to provide $91 million loan to modernize the Vijayanagara Channel irrigation systems in Karnataka
International Current Affairs
India-Qatar maritime exercise Za'ir-Al-Bahr (Roar of the Sea) being held in Doha from Nov 17 to 21
Defence Minister Rajnath Singh attends 6th ASEAN Defence Ministers' Meeting Plus (ADMM Plus) in Bangkok; 'Sustainable Security' was theme of the meeting
India, France to carry out joint patrolling in Indian Ocean Region in 2020: French Navy Chief Admiral Christophe Prazuck
Pakistan successfully test fires 650-km range Shaheen-1 surface-to-surface ballistic missile that is capable of delivering all types of warheads
Sports Current Affairs
Hosts Brazil defeat Mexico in final 2-1 at Estádio Bezerrão, Gama to lift Men's FIFA Under-17 World Cup trophy
Stefanos Tsitsipas of Greece wins men's singles title at ATP Finals in Milan, Italy
Red Bull driver Max Verstappen wins Formula One Brazilian Grand Prix at Interlagos, Sao Paulo
South Korea's Kim Joo Hyung wins the Panasonic Open golf tournament in Gurugram
Assam Olympic Association (AOA) to launch 'Grassroot Olympic – Mission Talent Hunt' to identify the sports talent
Category: Today's News Headlines
Latest E-Books