Top Current Affairs – September 10, 2020 (Evening Digest)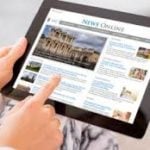 GKToday presents daily digest of Top Current Affairs covering major news updates of the day. Here are the evening updates for Current Affairs of 10 September 2020:
PM Modi to inaugurate 1.75 lakh houses in Madhya Pradesh
Prime Minister Modi will be virtually inaugurating 1.75 lakh houses built under the Pradhan Mantri Awaas Yojana – Gramin (PMAY-G) in Madhya Pradesh on 12th September. Under PMAY-G, which was launched in November 2016, 1.14 crore houses have been built across the country so far.
India, Japan ink ACSA to boost defence ties
India and Japan have signed the Acquisition and Cross-Servicing Agreement (ACSA) that enables reciprocal provision of supplies and services between both countries' defence forces. This would further enhance military cooperation and contribute towards regional security.
Shipping ministry launches dispute redressal portal
As it prepares to bring private players to operate major ports in India, the shipping ministry has unveiled SAROD-Ports (Society for Affordable Redressal of Disputes – Ports). The portal is to resolve the disputes while also saving time consumption and legal expenditure.
NABARD to disburse Rs.1.20 lakh crore crop loans to farmers
This fiscal, in a bid to support agricultural sector amid the coronavirus pandemic, the apex agriculture financial institution, NABARD, announced its intention to disburse Rs.1.20 lakh crore crop loans to farmers to enable them to meet production expenses.
Rafale fighter jets officially inducted into IAF
The Indian Air Force hosted a ceremony at the Ambala airbase to formally induct the first five Rafale fighter jets, which are considered to be a major boost to India's defence capabilities. This is the first induction of a new type of foreign-origin fighter jets by IAF since the delivery of Sukhois in late 1990s.
76% of Indian patents filed by foreigners
Latest data by the Department of Science and Technology revealed that, despite an increase in the number of patent applications by Indian or Indian companies between 2005 and 2018, nearly 8 out of 10 applications have been filed by foreigners or foreign entities abroad.
Iran initiates armed manoeuvre near Strait of Hormuz
Amid the escalating tensions with the US, Iran has begun an expansive annual 3-day exercise near the Strait of Hormuz. Units from the Navy, air force and ground forces are participating in a nearly 2 million square kilometer area of the Gulf of Oman.
Month: Current Affairs - September, 2020
Category: Top Current Affairs - 2020
Latest E-Books