SEBI tightens merger norms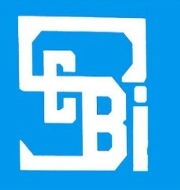 The Securities and Exchange Board of India (SEBI) has tightened rules for mergers and amalgamations by Indian companies in a bid to safeguard the interests of the public shareholders.
The market regulator amended rules in an effort to make listing process more transparent and ensure wider public holding, prevent mergers of large unlisted firms with small ones.
The new rules will ensure that all classes of shareholders get an equitable treatment during mergers and acquisitions. It will also stop practice using route of merger to get an indirect listing for an unlisted company.
What new rules say?
Holding of public shareholders post the merger cannot be less than 25%. Similar threshold must be for institutional shareholders of the unlisted entity as well, post-merger.
Unlisted company can be merged with a listed company only if the latter is listed on a stock exchange having nationwide trading terminals.
e-voting will be mandatory in cases wherein the stake of public shareholders reduces by more than 5% in the merged entity.
In case of merger of an unlisted company with a listed company, the unlisted company will have to disclose all the material information in the form of an abridged prospectus, similar to initial public offering (IPO).
Companies must follow the pricing formula for stocks as per SEBI's ICDR (issue of capital and disclosure requirements) norms during mergers.
About Securities and Exchange Board of India (SEBI)
SEBI is the statutory regulator for the securities market in India. It was established in 1988 and given statutory powers through the SEBI Act, 1992.
Purpose: Protect the interests of investors in securities, promote the development of securities market and to regulate the securities market.
SEBI has is responsive to needs of three groups, which constitute the market, issuers of securities, investors and market intermediaries.
It has three functions: quasi-legislative (drafts regulations in its legislative capacity), quasi-judicial (passes rulings and orders in its judicial capacity) and quasi-executive (conducts investigation and enforcement action in its executive function).
Month: Current Affairs - January, 2017
Topics: Business • Economy • Merger Rules • SEBI
Latest E-Books