RBI set up Task Force on Secondary Market for Corporate Loans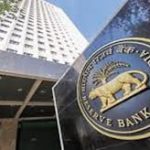 The Reserve Bank of India (RBI) constituted a task force on secondary market development in corporate loans.
About Task Force on Development of Secondary Market for Corporate Loans
Composition: It is a six-member body and is headed by Canara Bank chairman T. N. Manoharan.
The task force shall submit its report to RBI by end of August 2019.
Objective: To make recommendations to RBI on required policy and regulatory interventions for-
Facilitating development of secondary market in corporate loans, which includes loan transaction platform for stressed assets
Creating loan contract registry and ownership structure to remove information asymmetries between buyers and sellers.
Need:
Globally, there is a healthy corporate loan market where banks can sell their stressed assets and those assets get traded. But in India banks sell their stressed loans to Asset Reconstruction Companies (ARC's) and sometimes ad hoc sale to other lenders (banks) but practically there is no other alternative to this and no formalised mechanism. Therefore-
a vibrant, deep and liquid secondary market for debt would increase efficiencies of debt market in general and would aid in resolution of stressed assets..
a well-developed secondary market for debt will aid in transparent price discovery of inherent riskiness of debt being traded.
Function:
The task force would design market structure for loan sales and auctions which will also include online platforms and other related trading and transaction reporting infrastructures.
It will suggest how participation can be enhanced in market and will also give suggestions on need for, and role of, third party intermediaries, like market makers, servicers, arrangers, etc.
Month: Current Affairs - May, 2019
Category: Economy & Banking Current Affairs
Topics: Asset Reconstruction Companies (ARC's) • Indian Economy • Loan Contract Registry • Loan Transaction Platform for Stressed Assets • Reserve Bank of India (RBI) • Secondary Market for Corporate Loans • Task Force on Development of Secondary Market for Corporate Loans
Advertisement