Page-7364 of
Current Affairs Today - Current Affairs - 2020-2021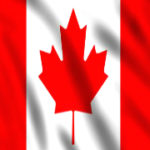 A new report by the United Nations Development Programme (UNDP) has praised Canada for its liberal and fair immigration policies. This report sounds Canada the 4th best place to Live. Canada has a population of 34 Million and it accepts more than 250,000 immigrants each year coming from 150 countries with China & India at ..
Month: Current Affairs - October, 2009
Topics: Americas • Canadians • Culture of Canada • Current Affairs 2009 • Demographics of North America • Demography • Ethnic groups in Canada • Immigration • Immigration to Canada • North American people
The German federal election, 2009 took place on 27 September 2009 to elect the members of the Bundestag which is the federal parliament of Germany.Structure of German Parliament Germany parliament has two chambers viz. Federal Diet (Bundestag) & Federal Council ((Bundesrat) . Federal Diet (Bundestag) Federal Diet (Bundestag) nominally has 598 members who are elected ..
Month: Current Affairs - September, 2009
Topics: Bundestag • CDU/CSU • Christian Democratic Union of Germany • Christian Social Union in Bavaria • Current Affairs 2009 • European Parliament • Frank-Walter Steinmeier • Free Democratic Party • German federal election • German Lutherans • Guido Westerwelle • Political organizations • Political parties
October 2, 2009: Earnings of Delhi Metro Highest in September 2009Since its inception in 2002, the Delhi Metro earned Rs.10 million every day, on an average, in the month of September 2009.It was close to 12 million on September 7. October1, 2009 : Uttar Pradesh has lowest per capita power consumption in IndiaAccording to a ..
Month: Current Affairs - September, 2009
Topics: Abhisit Vejjajiva • Airtel Africa • Airtel Bangladesh • Airtel Sri Lanka • Bharti • Bharti Airtel • Companies • Current Affairs 2009 • Delhi • Economy of India • Kiran Mazumdar-Shaw • MTN Group • Telecommunications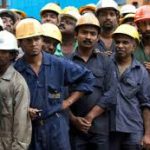 India and Denmark have signed a MoU on Labour Mobility Partnership to promote orderly migration of Indian workers to meet the growing demand of workforce in Denmark. Who signed ?Overseas Indian Affairs Minister Vayalar Ravi, who is currently on a tour to Denmark and Danish Minister of Refugee, Immigration and Integration Affairs Birther Ronn Hornbech. ..
Month: Current Affairs - September, 2009
Topics: Academic disciplines • Anthropology • Countries • Current Affairs 2009 • Demography • Denmark • Genetic genealogy • Human migration • Law by country
Background: In May 2008, it emerged that India's telecommunication company Bharti Airtel was exploring the possibility of buying MTN Group of South Africa. At that time it was reported that Bharti was considering offering US$19 billion for a 51% stake in MTN, which would be the largest overseas acquisition ever by an Indian firm. However, ..
Month: Current Affairs - September, 2009
Topics: Airtel Africa • Airtel Bangladesh • Airtel digital TV • Airtel Sri Lanka • Bharti • Bharti Airtel • Companies • Current Affairs 2009 • Economy of India • MTN Group • Sunil Mittal • Telecommunications • Vodafone