Kala Utsav 2016 concludes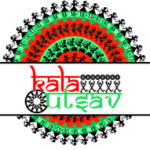 Kala Utsav is an initiative of the Ministry of Human Resource Development (MHRD), to promote arts in education by nurturing and showcasing the artistic talent of school students at the secondary stage. It is expected to aid in enhancing the life-skills of the participating students and prepare them as ambassadors of our culture.
The three-day Kala Utsav 2016 got concluded at the Siri Fort Auditorium in New Delhi. First, second and third prizes in four segments of music, dance, theatre and visual arts were awarded to the school teams representing States and Union Territories. The dancers and performers at the Utsav are students between the age of 14 and 18. The Utsav saw the participation of students from Leh-Ladakh region of J&K for the first time. Students from all the states and union territories except Lakshadweep participated in this year's edition.
Topics: Geography of Jammu and Kashmir • Jammu and Kashmir • Ladakh • Leh
Advertisement