India slaps anti-dumping duty on steel imports from China, Malaysia and South Korea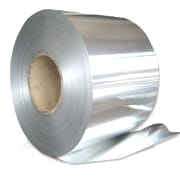 India has slapped anti-dumping duty on imports of certain steel products from three South Asian countries viz China, Malaysia and South Korea.
The anti-dumping duty was imposed by Union Finance Ministry on the recommendation of Directorate General of Anti-Dumping Duty (DGAD) to protect domestic producers from below-cost inbound shipments.
The duties have been imposed for five years on imports of certain varieties of steel especially on hot-rolled flat products of stainless steel used in automobile sectors.
Background
Earlier, DGAD, under the Union Ministry of Commerce had conducted investigation on dumping of certain Hot Rolled Flat Products of Stainless Steel of ASTM Grade 304 with all its variants exported from China, Korea and Malaysia based upon complaint filed by Jindal Stainless Limited.
DGAD in its investigation probe had concluded that these steel products have been exported to India from these countries are below its associated normal value resulting in dumping of the product.
What is Anti-Dumping Duty?
It is duty imposed by government on imported products which have prices less than their normal values or domestic price.
Usually countries initiate anti-dumping probes to check if domestic industry has been hurt because of a surge in below-cost imports.
Anti-Dumping Duty is imposed under the multilateral WTO regime and varies from product to product and from country to country.
In India, anti-dumping duty is recommended by the Union Ministry of Commerce, while the Union Finance Ministry imposes it.
Month: Current Affairs - June, 2015
Topics: Business • China • Current Affairs 2016 • Economy • Malaysia • South Korea
Latest E-Books