Growth rate of 8 infrastructure sectors slows down to 4.8% in October 2018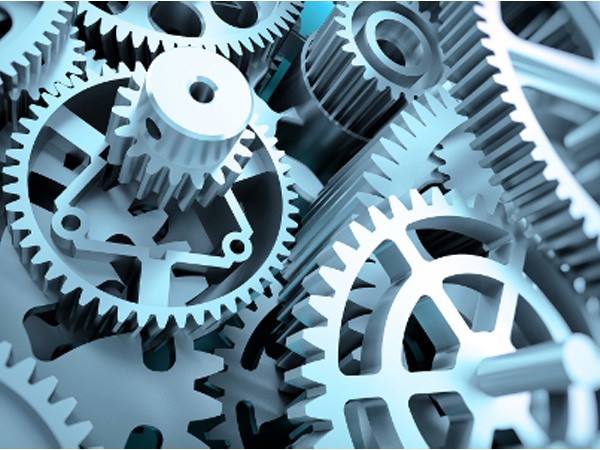 According to index of eight core industries released by Ministry of Commerce and Industry, growth rate of eight infrastructure sectors slowed down to 4.8 per cent in October 2018. This was mainly due to contraction in production of crude oil, natural gas and fertilizer. It had recorded growth rate of 5% in October 2017. During April-October 2018-19, eight sectors recorded a growth rate of 5.4% against 3.5 per cent in the same period last year.
Key Facts
In October 2018, fertiliser production dropped sharply by 11.5%, crude oil by 5% and natural gas by 0.9% over the year-ago month. The production of coal, cement and electricity, on other hand, expanded in month under review. The growth rate of refinery products declined to 1.3% in October as against 7.5% in the same month last year. Similarly, steel sector growth too dipped to 2.2% against 8.6% in October 2017.   The growth rate of eight core sectors, however, is more than 4.3 per cent expansion in September 2018.
Index of Eight Core Industries (ICI)
It is monthly production volume index considered as lead indicator of monthly industrial performance. It is calculated by using Laspeyre's formula of weighted arithmetic mean of quantity relatives. It measures collective and individual performance of production in selected eight core industries viz. Natural Gas, Coal, Crude Oil, Fertilizers, Petroleum Refinery Products, Steel, Cement and Electricity.
It is compiled and released by Office of Economic Adviser (OEA), Department of Industrial Policy & Promotion (DIPP), Ministry of Commerce & Industry. The eight infrastructure sectors, constitute 40.27% of total index of industrial production (IIP). These eight core industries have impact on general economic activities as well as industrial activities. (Base year for ICI is 2011-12).
Components and weightages covered in ICI
Petroleum Refinery production (weight: 28.04%): It includes total refinery production (in terms of crude throughput).
Electricity generation (19.85%): It includes actual electricity generation of thermal, nuclear, hydro, imports from Bhutan.
Steel production (17.92%): It includes production of alloy and non-alloy steel only.
Coal production (10.33%): It includes coal production excluding coking coal.
Crude Oil production (8.98%): It includes total crude oil production.
Natural Gas production (6.88%): It includes total natural gas production.
Cement production (5.37%): It includes production of large plants and mini lants.
Fertilizers production (2.63%): It includes production of Urea, Calcium Ammonium Nitrate (CAN), Ammonium Sulphate (A/S), Diammonium Phosphate (DAP), Ammonium chloride (A/C), Complex Grade Fertilizer and Single superphosphate (SSP).
Month: Current Affairs - December, 2018
Topics: Business • Core sector • Economy • Index of Eight Core Industries • Ministry of Commerce • Office of Economic Adviser
Latest E-Books