Jaya Jaitly Task Force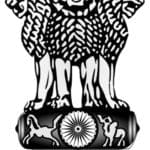 On 4th June 2020, the Government of India has decided to set up a task force to examine matters which relate to lowering of Maternal Mortality Rate (MMR), the age of motherhood and improvement in nutritional levels.
Objectives
The Terms of reference of the task force include –
Examination of the correlation of age of marriage and motherhood with

health and nutritional status of mother and infant/ child during pregnancy, birth and afterwards
Parameters like Infant mortality rate (IMR), Maternal Mortality rate (MMR), Total Fertility rate (TFR), Child Sex Ratio (CSR) and Sex Ratio at Birth (SRB)

To provide measures to promote higher education for women
To suggest relevant amendments in the existing laws
To provide for a detailed time line to implement Task force recommendations
Task Force composition –
Jaya Jaitly (New Delhi) – Chairperson
Vinod Paul, Member (Health), Niti Aayog – Member (Ex-officio)
Secretary, M/o Health and Family Welfare – Member (Ex-officio)
Secretary, M/o Women & Child Development – Member (Ex-officio)
Secretary, D/o Higher Education – Member (Ex-officio)
Secretary, D/o School Education & Literacy – Member (Ex-officio)
Secretary, Legislative Department – Member (Ex-officio)
Najma Akhtar (New Delhi) – Member
Vasudha Kamath (Maharashtra) – Member
Dipti Shah (Gujarat) – Member
Backgrounder
The Union Finance Minister in her budget speech 2020-21, highlighted the need for opening up of higher education and careers for women. She underlined the importance of lowering MMR as well as improvement of nutritional levels. In this light, she proposed to set a task force to come up with recommendations for the same within a time frame of six months.
Topics: Jaya Jaitly Task Force • MMR • Women Education
Latest E-Books