Government announces steps to boost Housing and revive Exports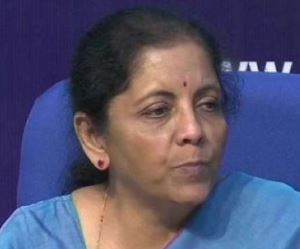 As part of efforts to get the slowing down economy back to the track of growth, the Ministry of Finance has announced steps to help the nearly stalled real estate sector and increase India's exports.
Housing Sector
Setting up of a Rs 20,000 crore fund (Rs 10,000 crore from Government and roughly same amount from outside investors) to provide last mile funding for affordable and middle-income housing.
This fund will support projects that are non-NPA and non-NCLT projects and the objective is to focus on the construction of unfinished units.
The external commercial borrowing (ECB) guidelines to be relaxed to facilitate the financing of home buyers who are eligible under the PMAY, in consultation with RBI.
Exports
A new attractive scheme for the remission of duties or taxes on the export product (RoDTEP) to replace the existing Merchandise Exports from India Scheme (MEIS) from January 1 next year.
The RoDTEP would span all the sectors and the revenue foregone could be about Rs 50,000 crore
Revision of priority sector lending norms for export credit to provide an additional Rs 36,000 crore to Rs 68,000 crore as export credit under the priority sector.
A fully electronic refund module for the quick and automated refund of input tax credits that will become operational by the end of this month.
The entire process of export clearances to be digitised. All offline or manual processes will be eliminated to reduce the 'time to export'.
An action plan to reduce the time to export and turn-around time in airports and ports benchmarked to international standards to be implemented by December 2019.
Saga of Stimulus Packages
The stimulus packages for housing and the exports sector were third in line to provide stimulus to the slowing down economy.
In the first set of the stimulus package, the Ministry of Finance announced the government's decision to scrap the increase in surcharge on the income tax outgo for both domestic as well as a foreign investor and announced a slew of measures for automobile sector.
In the second stimulus package, a megabank merger plan was announced.
Category: Government Schemes Current Affairs
Topics: Economy • Income tax in India • Keynesian economics • National fiscal policy response to the Great Recession • Priority sector lending • Sahara India Pariwar
Latest E-Books