Current Affairs : September 1, 2011
$ 230 Million given by the British Royal Air Force to Central Bank in Libya

About $ 230 Million dollars worth Cash delivered by the British Royal Air Force to the Central Bank in Libya in Benghazi

This newly-minted stock is part of bigger consignment which is being printed in Britain

The delivery was however halted in the beginning of the crisis to due to a possible danger of money being controlled by Col. Gaddafi's men

Elimination of Plan & Non-Plan distinction in Budget proposed by the Expert Committee

Elimination of plan and non plan distinction in the Budget has been proposed by the Expert Committee set up by the Planning Commission

As per Dr. C. Rangarajan: Shift in budeting approach is necessary to achieve the coveted targets

As per Dr Rajan, the Chairman of Prime Minister's Economic Advisory Council, this will further assure sound and well timed execution and monitoring of the centrally sponsored programmes

The Committee asked for adopting a holistic view on expenditure and this will need changes in organisational structure besides appropriate interventions in HRD and IT

The plan panel to hold consultations with various Central Ministries as well as the State Governments for taking their inputs to make certain that the coveted aim as advocated by the Committee are accomplished

The novel approach recommended by the Committee to make certain improved deliverance of services principally in the fields of health, education and infrastructure development

The Committee also advocated that PPP (Public-Private-Partnership) of a Ministry or Department should be treated as a Capital Expenditure 

24-hours Public Grievance Redressel Cell in Kerala Chief Minister's Office commences

IT enabled 24×7 Public Grievance Redressel Cell in Kerala CM Oommen Chandy's Office began functioning

Objective: To make certain speed and transparency in administration in the Chief Minister Office

People can lodge complaints from anywhere in the world, anytime all through the week

The centre can be accessed on
'1076' toll free number for BSNL customers

Other mobile service holders need to dial 1800425

No Call to be left un-acknowledged

A Token number to be issued for each complaint for future reference

IT Experts working in 3-shifts to operate the Public Grievance Cell

Kerala Chief Minister's Office had earlier introduced the 'round-the-clock webcasting' in order to make certain transparency in the system of working

Ramon Magsaysay Awards 2011


HARISH HANDE

India

Entrepreneur based in Karnataka, was quote for his efforts to provide affordable solar power to more than one million poor. Harish Hande co-founded SELCO INDIA, a social venture, to eradicate poverty by promoting sustainable technologies in rural India. SELCO INDIA has installed solar lighting systems in over 1 lakh 20,000 households in the rural areas of Gujarat and Karnataka


NILEEMA MISHRA

India

Maharashtra born, established a centre that provides small loans to farmers, plus self-help projects for small villages. At the ceremony, she stressed on the need for self-sufficiency and social reform. 


ALTERNATIVE INDIGENOUS DEVELOPMENT FOUNDATION, INC. (AIDFI)

Based in the central Philippine province of Negros Occidental, was also cited for its work in combating rural poverty. 

Hasanain Juaini

Indonesia

Established an Islamic boarding school for girls


KOUL PANHA

Cambodia

Founder of a group that advocates for free and fair elections in his country's nascent democracy


TRI MUMPUNI

Indonesia

Entrepreneur, who has built community-run hydropower plants in rural communities


'Sports Bill' to be re-drafted by the Government

The Sports Ministry to make a modified draft of the National Sports Development Bill without compromising on the transparency and accountability clauses

Sports Minister Ajay Maken reiterated his commitment to bring the Indian Cricket Board under the scope of RTI

The Minister elucidated that the bill does not aims to control or pry into the working of several sports federations

As per Mr. Maken, the objective to improve the arrangement of management of the sports organisations by introducing transparency and accountability and thus check any more scams like those during the latest Common Wealth Games in Delhi

The Sports Bill was discussed by the Union Cabinet and was referred back to the Sports Ministry after quite a few ministers elicited dissent to many of the clauses, including cap on age and tenure restrictions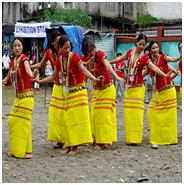 'Solung' festival celebrated across Arunachal Pradesh

'Solung' festival celebrated with gayety and conventional excitement all through the Arunanchal Pradesh

SOLUING is a socio-cultural festival of the the Adi community

The main festival was celebrated at Solung-Mopin ground in capital Itanagar

On the day community people pray their divinity to conciliate them for socio economic, peace and opulence of the community


The festival is celebrated in first week of September every year


 
Justice Soumitra Sen resigns

Justice Soumitra Sen resigned as Judge of the Calcutta High Court

Justice Sen sent his res

ignation to the President Pratibha Patil and the Lok Sabha Speaker, Meira KumarThe Lok Sabha was scheduled to take up his impeachment proceedings against the Judge

The Rajya Sabha had already voted in favour of impeaching him

Justice Sen has been found guilty of misappropriating funds as a judge and of misrepresenting facts

A special committee established by Rajya Sabha chairman Hamid Ansari had found charges of financial unregularity against Justice Sen to be right

Mr. Sen charged of defalcate nearly Rs 24 Lakh in the 1980s when he was a lawyer and was nominated recipient by the Calcutta High Court

Accelerate execution of SABLA, IGMSY schemes: Centre asks Uttrakhand

Government asked the Uttrakhand Chief Minister to accelerate the execution of the SABLA and IGMSY (Indira Gandhi Matritva Sahyog Yojana) schemes in the State

Government has expressed worry over the sluggish speed of execution of these schemes in the State

SABLA scheme aims at empowerment of adolescent girls

IGMSY aims at improvement in the health and nutrition status of pregnant, lactating women and infants by promoting suitable practices during pregnancy, safe delivery and lactation


Several lacunae in the progress of both the schemes have been observed
Month: Current Affairs - September, 2011
Category: Government Schemes Current Affairs
Topics: Ajay Maken • Government of India • Harish Hande • India • Kerala • Parliament of India • Rajya Sabha • SELCO India • Soumitra Sen
Latest E-Books