What is Collegium System of Appointment of Judges?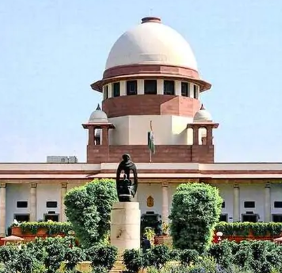 The Supreme Court Collegium is the panel of judges vested with the responsibility of appointments and elevations of Chief Justices and judges of the Supreme Court and high courts of the country.
The Collegium for the appointment of Judges of Supreme Court is headed by the Chief Justice of India and comprises of the four other senior-most judges of the Supreme Court. The decisions of the collegium are made through voting and the majority view prevails in case of difference of opinion.
Constitutional Provisions for the Appointment of Judges
The constitution of India provides for the following provisions for the appointment of judges:
Article 124(2) of the Indian Constitution provides that the Judges of the Supreme Court are appointed by the President after consultation with such number of the Judges of the Supreme Court and of the High Courts in the States as the President may deem necessary for the purpose.
Article 217 of the Indian Constitution states that the Judge of a High Court shall be appointed by the President consultation with the Chief Justice of India, the Governor of the State, and, in the case of appointment of a Judge other than the Chief Justice, the Chief Justice of the High Court.
How Collegium came into existence?
The system of appointment and transfer of judges by collegium has evolved through judgments of the Supreme Court, and not by an act of the Parliament or by a provision of the Constitution, which are famously referred as Three-Judge Case.
In the First Judges Case of 1980, the Supreme Court had declared that there was no need to provide primacy for the opinion of the Chief Justice of India while recommending a candidate to the President.
This judgment was over-ruled in 1993 when the nine-judge bench ruled in favour of granting primacy to the Chief Justice of India in appointing the key members of the top judicial brass. This is referred to as second judge case.
Things were clarified in the third judge case which was the Presidential reference to the Supreme Court on what the term "consultation", implies which the President was required to do with judges before selecting a judge, referred to in the Constitution. In reply, SC laid down nine guidelines for the functioning of the
As a result in the process of appointment of Judges to the High Courts and Supreme Courts, the role of the President is reduced to the ceremonial participant. The attempt by the central government to constitute the National Judicial Appointments Commission through constitutional amendment act as per the recommendations of the Justice MN Venkatachaliah Commission was also quashed by the Supreme Court as unconstitutional.
Month: Current Affairs - January, 2019
Category: Legal & Constitution Current Affairs
Topics: Appointment of collegium • Article 124(2) • Article 217 • Chief Justice of India • CLAT • Judge of a High Court • Justice MN Venkatachaliah Commission • National Judicial Appointments Commission • Parliament • Supreme Court Collegium • Three-Judge Case
Latest E-Books