10th November: Today's News Headlines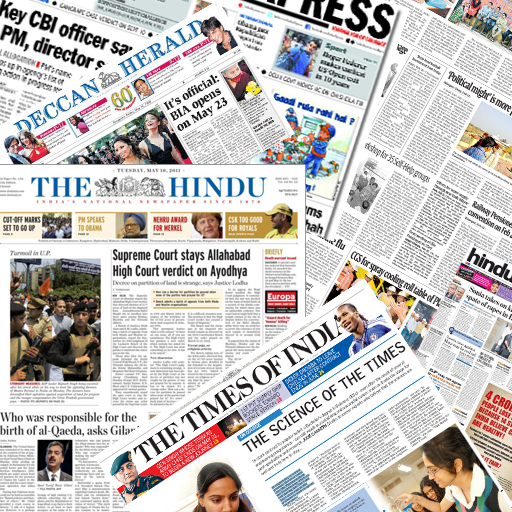 Here are Today's News Headlines for November 10, 2020
India
Anti-Satellite Model unveiled at DRDO
An anti-satellite missile model was installed at DRDO premises. India conducted its first anti missile satellite test under "Mission Shakti". Under the test, a fast moving target satellite was neutralised. The success of the mission made India, the fourth nation to defend its outer space.
General consent to CBI withdrawn by punjab
The State government of Punjab has withdrawn its general consent that was earlier provided to the Central Bureau of Investigation for investigating cases in the state. Under this, the CBI has to obtain prior consent from the government of Punjab on case to case basis. CBI derives its legal powers to investigate a crime from Delhi special police Establishment Act, 1946.
Several projects inaugurated by the prime minister in Varanasi
On November 9, 2020 the Prime Minister Narendra Modi has inaugurated several developmental projects in Varanasi through video conferencing. The projects inaugurated includes upgradation of Lal Bahadur Shastri Hospital in Ramnagar, Sarnath light and sound show, Anganwadi Kendra, smart lighting network in Varanasi city .
National Green Tribunal imposed ban on use of firecrackers in Delhi
The NGT has imposed a total ban on use of firecrackers between November 9, 20-20 and November 30, 2020 in the National Capital Region.
Australia India Water Centre inaugurated
India and Australia water centre has been inaugurated in Guwahati. The water Centre is to be led by IIT Gauhati and University of Western Sydney of Australia.
Economy & Corporate
Finance Commission submit its report to the president
On November nine, 2020, the 15th finance commission submitted its report to the president of India. The commission has kept the tax devolution to the states at 41%.
All Discoms brought under conservation act
On November 9, 2020 the power ministry announced that all the Discoms are to be mandatorily brought under energy conservation act, 2000 and one. This would reduce energy losses and will bring in more transparency in the power sector.
Goddess Vaishno Devi named gold and silver coins released
Governor Manoj Sinha has released silver and gold coins in the name of Vaishno Devi Shrine. The coins were developed by Mata Vaishno Devi Shrine Board. These coins are two to ten grams in weight carrying the impression of the deity.
CHECK: New Diagnostic Testing Tool launched by TATA
On November 9, 2020, Tata launched a new Diagnostic testing tool for covid-19 called CHECK. The testing tool was developed in partnership with the Council of scientific and Industrial Research Institute of genomics and integrative Biology, CSIR-IGIB.
World
BRICS finance ministers and Central Bank governors meeting held
On November 9, 2020 the first BRICS finance ministers and Central Bank governors meet was held Virtually. India was represented by finance minister Nirmala sitharaman at the meet. During the meet the finance minister backed the expansion of new Development Bank.
Anthology on Mahatma Gandhi unveiled by Nepal president
On November 9, 2020, a pictorial anthology on Mahatma Gandhi in Nepali language was unveiled by Nepali president Bidya Devi Bhandari. This was done to mark the 151st birth anniversary of Mahatma Gandhi. Also a book titled " the Gandhi as I understood" was released.
India Maldives sign four agreements
on November 9, 2020, India and Maldives signed for agreements. This included hundred million USD grant for connectivity project. In addition, high impact community development projects and other projects related to sports and youth affairs were also signed. This is a part of India's hundred million USD packager for the greater Male connectivity project.
US President Joe Biden appoints Indian American led covid-19 task force
On November 9, 2020, the US President Joe Biden appointed Dr Vivek Murthy led covid-19 task force. Dr Murthy was a former us surgeon general.
Donald Trump sacked Defence Secretary Mark Esper
On November 9, 2020, US President Donald Trump sacked secretary Mark Esper. The director of national counterterrorism Centre Chri.her Miller is to assumed charges of acting Defence Secretary.
Sports
Trailblazers win sWomen T20 Challenge Trophy
On November 9, 2020, Trailblazers defeated Supernovas by 16 runs and won the Women's T20 Challenge Trophy in Sharjah.
Month: Current Affairs - November, 2020
Category: Today's News Headlines
Topics: Current Affairs Headlines • Current Affairs: News Headlines • Latest News Headlines • News Headlines • november 10 • Top Headlines
Latest E-Books