Soil Health card
May 12, 2015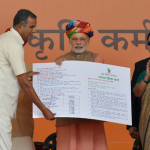 This scheme was originally launched by UPA Government in 2007-08 under the integrated soil management initiative. But this scheme made little progress in the UPA regime. In 8 years (by March 2013) only around 50 Lakh Soil Health Cards were released to the farmers. The new NDA...
March 1, 2015
Elucidate the concept of climate smart agriculture? Why it is important for country like India and how it can be achieved?
March 1, 2015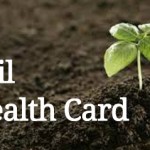 How the incessant use of fertilizer deteriorates the health of soil and adds burden to the exchequer? Discuss it light of the new soil health card scheme.
Advertisement