Digital India
September 9, 2016
On June 3, 2016, the Telecom Department has released licence guidelines for virtual network operators for license called Unified Licence VNO (UL-VNO). This opens the door for a new class of telecom players in the country viz. VNOs. Earlier, there was a proposal by the Telecom Commission...
November 13, 2015
TV White Space Communications is the most preferred wireless alternative for long distance communication. TV White Spaces technology utilises the unused "white space" to provide cheap Internet connectivity to remote areas. "white space" refers to gaps of unused spectrum between terrestrial broadcast channels in the 470-700MHz (TV-UHF) band....
November 13, 2015
Digital India is an initiative of the Indian government to integrate the government departments with citizens of India. As part of the initiative, Government is building a big database platform which consolidates its public records. Under the project all the records of police, legal system files will...
June 10, 2015
The Digital India (DI) initiative aims to bring digital empowerment to India and aid in its transition to becoming a knowledge economy. The programme aims to do so through a combination of building digital infrastructure, providing digital services, implementing e-governance in an accessible manner and using technology...
March 7, 2015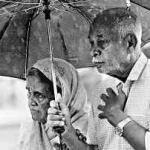 In its determination to bring digitalisation to every Indian household, Digital Life Certificate or Jeevan Pramaan is another enabling mechanism launched by Government of India to benefit over a crore pensioners in the country. This is another major step towards self-certification. Under the present system for payment of pension,...
March 7, 2015
A digital locker is another feather in the hat of Digital India, which strives to bring internet connectivity to the doorstep of every Indian. It is an initiative of Department of Electronics and Information Technology, Government of India. It will enable the user to save one's important...
February 9, 2015
Digital infrastructure is as much important as physical infrastructure. It helps increase the productivity in the economy. It will enable a growth with lesser risk of asset bubbles and demand-driven inflation. Building digital infrastructure is less capital intensive as compared to the other like road and energy,...
Advertisement