PM
Forbes has ranked Prime Minister Narendra Modi among the top 10 most powerful people in the world.  PM Modi has been ranked 9th on the list of 74. The list is topped by Russian President Vladimir Putin consecutively for the fourth straight year. The magazine has said that PM Modi has raised his profile as a global leader and has emerged as a key figure in the international effort to tackle climate change. The magazine also took note of the demonetisation decision taken by PM Modi. Second on the list is US President-elect Donald Trump who improved his ranking from 72. German Chancellor Angela Merkel occupied the third position, followed by Chinese President Xi Jinping at fourth, Pope Francis at fifth, Janet Yellen at sixth, Bill Gates at seventh and Larry Page at eighth.
Forbes had started to compile this list of World's Most Powerful People from 2009. The number of people on the list is one slot for every 100 million people on Earth. Since, there are nearly 7.4 billion people on Earth, this year's list has 74 persons. It was 67 in 2009, 70 in 2011 and 71 in 2012.
Tags: Angela Merkel • Bill Gates • Donald Trump • Forbes • Janet Yellen • Larry Page • Narendra Modi • PM • PM Modi • Pope Francis • Vladimir Putin • Xi Jinping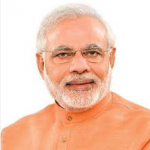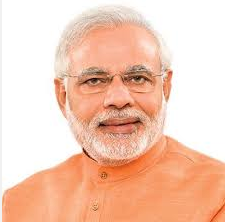 Prime Minister Modi has suggested state funding of elections as a measure to fight corruption and improve transparency in public life. He has also called the political parties to achieve consensus on holding simultaneous elections for Lok Sabha and State Assemblies.
State funding of elections
To tackle the menace of money power in elections, one of the solutions put forward is bringing in a system of state funding of elections. In such a system, the government itself would fund, partially or fully (depending upon the particular model adopted), the election expenses of political parties and independent candidates. This will eliminate the need of giving tickets to only rich candidates, thus incentivizing parties to give tickets to poor people as well. The state funding of elections thus has the potential to give a more representative and broad-based parliament and not merely an amalgamation of several oligarchies
Previous reports
The following government reports have dealt with state funding of elections:
Indrajit Gupta Committee on State Funding of Elections (1998)
Law Commission Report on Reform of the Electoral Laws (1999)
National Commission to Review the Working of the Constitution (2001)
Second Administrative Reforms Commission (2008)
Of the above reports, the Indrajit Gupta Committee report (1998) and the law commission report (1999) have endorsed state funding of elections. In addition, the 1999 report pitched for the need to devise appropriate framework for regulation of political parties before state funding of elections is attempted. Out of the remaining two reports, while the Second Administrative Reforms Commission (2008) report endorsed partial state funding of elections, the National Commission's report (2001) did not endorse state funding of elections.
Tags: Administrative Reforms Commission • Elections • Elections in India • Indrajit Gupta Committee • Law Commission • Modi • PM • State funding of elections
Advertisement