Why most Indian cities are failing to tackle Air Pollution?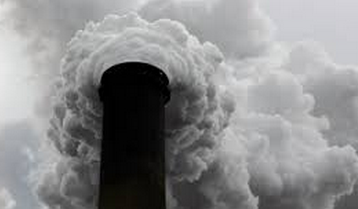 The Indian cities which are the nucleus of economic development are choking due to the worsening air quality. This deteriorating quality of air has led to Supreme Court to refer Delhi as Gas Chamber. But the menace of air pollution is not just limited to Delhi. Almost all the urban centres are facing this daunting task.
Indian Cities: Gas Chambers
The WHO report shows that 14 out of the 20 most polluted cities in the world are in India.
India faces the highest air pollution-related mortality and disease burden in the world with more than 2 million deaths occurring prematurely every year. This accounts for 25% of the global deaths due to poor air quality.
Delhi tops the charts of bad air quality nationally.
Dust storms coupled with problems of pollution at the local level has also spiked the levels of pollution during summer.
Why Indian cities are failing to tackle Air Pollution?
The worst part is Indian cities are not ready to tackle the challenges of pollution except Delhi. Delhi has close to 40 monitoring stations that display data online every day. Apart from Delhi, in most cities the online monitoring was happening with less than 4 monitoring stations and Srinagar had none.
Cities except Delhi do not have an emergency response plan to tackle air pollution. Even though cities like Patna and Varanasi have recently formulated action plans, there are none in place to issue advisories or mitigate the pollution at the source level instantly as in the case of the Graded Response Action Plan.
E-Book: 083 - Conservation Environmental Pollution Degradation
Latest E-Books