India's black money problem has been largely misdiagnosed with the legislative measures in addressing the black money falling short. The Black money act which was aimed to bring the unaccounted money parked as overseas assets was able to accomplish only 5% to 10% of what was expected of it. With a minimum tax rate of ..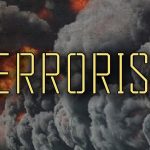 Unlawful Activities Prevention Act (UAPA) was brought in to empower the state to prevent the unlawful activities and associations. But these special powers have become controversial and have often been the reason for calls which have been demanding repealing of UAPA. Controversial provisions of UAPA which are prone to misuse: The pre-charge sheet custody (time ..
Money laundering is the process of creating the appearance that large amounts of money obtained from criminal activity, such as drug trafficking or terrorist activity, originated from a legitimate source. The money from the illicit activity is considered dirty, and the process "launders" the money to make it look clean. Money laundering is a threat ..
Advertisement
Government's white paper defines Black money as the aggregates of incomes which are taxable but not reported to the tax authorities either during generation or possession. Black money is posing serious challenge to the security of India. Various measures have been undertaken to curb and control black money Income declaration scheme and Pradhanmantri garib Kalyan ..
Finance bill has proposed various amendments to the Prevention of money laundering act (PMLA) to strengthen the institutional mechanisms against money laundering. The amendments include Empowering the Special Court to restore confiscated assets to the rightful claimants even during the trial. Government makes it mandatory for the ED to share relevant details with other agencies ..