Zoonoses Current Affairs, GK & News
On May 19, 2020, the World Health Organization announced that it will initiate independent review in handling COVID-19 pandemic. In order to achieve this, the organization is to launch "Resolution on COVID-19 response". Highlights The main aim of the review is to put an end to the international blame game in the origin of COVID-19. ..
Month: Current Affairs - May, 2020
Category: International Current Affairs
Topics: China • COVID-19 • Dr Harsh Vardhan • European Union • Resolution • World Health Assembly (WHA) • World Health Organization (WHO) • Wuhan • Zoonoses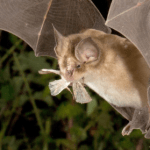 In light of the search for the source of origin of the SARS CoV 2, which is causing a global pandemic, scientists are suspecting horseshoe bats. Diseases that Originated from Bats Several diseases in the past have been traced back to bats. These are caused by zoonotic viruses- i.e. those that are spread from animals ..
Category: Science & Technology Current Affairs
Topics: Bats • COVID-19 • Zoonoses
The Prime Minister Narendra Modi has recently launched the National Animal Disease Control Programme (NADCP) for eradicating the Foot and Mouth Disease (FMD) and Brucellosis in the livestock from Mathura in Uttar Pradesh. The aim of the programme is to vaccinate over 500 Million Livestock including cattle, buffalo, sheep, goats and pigs against the disease. ..
Topics: Animal diseases • Artificial insemination • Brucellosis • Foot-and-mouth disease • Health • Modi • Narendra Modi • Veterinary medicine • Zoonoses
The West Nile Virus (WNV) fever is a mosquito-borne viral infection, which is rare in India. It is a single-stranded RNA virus that causes West Nile fever. It is a member of the family Flaviviridae, specifically from the genus Flavivirus, which also contains the Zika virus, dengue virus, and yellow fever virus. The World Health ..
Topics: Flaviviridae • Flaviviruses • Infectious diseases • Medical specialties • Medicine • Neglected diseases • RTT • Tropical diseases • West Nile fever • West Nile virus • Zika virus • Zoonoses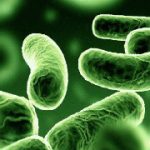 The Department of Biotechnology (DBT) in collaboration with Indian Council for Agriculture Research (ICAR) had organised the 69th meeting of the International Society on Brucellosis and International Conference on Brucellosis, 2016 in New Delhi. Key facts The conference is the result of Department of Biotechnology's network programme on Brucellosis launched in 2012 to address the disease ..
Topics: Animal diseases • Bacteria • Biological weapons • Brucella • Brucella abortus • Brucellaceae • Brucellosis • Eradication of infectious diseases • Health • Rhizobiales • Vaccine • Zoonoses