World Down Syndrome Day Current Affairs, GK & News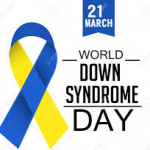 World Down Syndrome Day is celebrated on March 21 every year, across the world. The United Nations General Assembly declared the day in the year 2011. Down syndrome occurs when a person has an extra partial or whole copy of chromosome 21. The day is celebrated to raise public awareness of Down syndrome. On World Down ..
Topics: Down syndrome • United Nations General Assembly • World Down Syndrome Day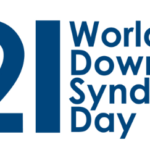 March 21 was celebrated as World Down Syndrome Day. The theme of the 2019 World Down Syndrome Day is "Leave no one behind". Down Syndrome Down Syndrome is a genetic disorder which results in delayed physical and mental growth in individuals. The genetic disorder has been named after British doctor John Langdon Down who fully ..
Month: Current Affairs - March, 2019
Topics: 21st Chromosome • Down syndrome • John Langdon Down • World Down Syndrome Day • World Down Syndrome Day 2019
The World Down syndrome Day (WDSD) is observed every year on March 21 to raise public awareness about the syndrome and well being of people with Down syndrome. The 2018 theme "What I Bring To My Community" demonstrates that how people with Down syndrome can and do make meaningful contributions throughout their lives, whether in ..
Topics: Branches of biology • Chromosomal abnormalities • Chromosome • Cytogenetics • Down syndrome • Genetics • Syndrome • Syndromes • Syndromes affecting the heart • World Down Syndrome Day