WHO: Current Affairs, GK & News - 2020-2021
WHO commends India for reducing maternal mortality ratio by 77%
Published: June 11, 2018
The World Health Organisation (WHO) has commended India's progress in reducing maternal mortality ratio (MMR) by 77%, from 556 per 10000 live births in 1990 to 130 per 10000 live births in 2016. This progress puts India on track towards achieving Sustainable Development Goal (SDG) target of MMR below 70 by 2030. India's present MMR ..
Month: Current Affairs - June, 2018
Topics: Maternal Mortality Ratio • SDGs • Social • WHO • Women Related Issues
India's Current Maternal Mortality Ratio is 130: Key Facts
Published: June 7, 2018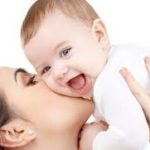 The registrar general of India has released new data showing significant decline in maternal mortality ratio of the country. The relevant facts and data are as follows: Maternal Mortality and MMR According to WHO, Maternal Mortality is death of a woman while pregnant or within 42 days of termination of pregnancy, irrespective of the duration ..
Month: Current Affairs - June, 2018
Category: Reports & Indexes Current Affairs
Topics: Chhattisgarh • Health Sector • Maternal Mortality • MMR • Odisha • Public health • Socio-Economic • WHO
WHO adopts resolution on Digital Health proposed by India
Published: May 30, 2018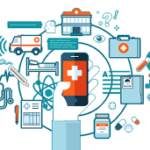 The 71st World Health Assembly held in Geneva, Switzerland has adopted resolution on Digital Health. The resolution was initiated by India and was co-sponsored by 20 countries. The World Health Assembly is highest decision-making body of World Health Organization (WHO). Its 71st session was attended by delegations from all WHO member states. Features of Resolution ..
Month: Current Affairs - May, 2018
Topics: digital health • India • International • Public health • Resolution on Digital Health • WHO • World Health Assembly
Nepal becomes first country in south-east Asia to eliminate Trachoma: WHO
Published: May 24, 2018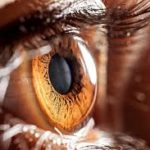 World Health Organization (WHO) has validated Nepal for having eliminated trachoma, a contagious bacterial infection of the eye. It makes Nepal first country in WHO's South-East Asia Region to defeat trachoma, world's leading infectious cause of blindness. The eye disease was second leading cause of preventable blindness in Nepal in 1980s. Its prevalence in Nepal ..
Month: Current Affairs - May, 2018
Topics: Diseases • Nepal • Public health • Trachoma • WHO
Habitat loss may have triggered Nipah outbreak: WHO report
Published: May 23, 2018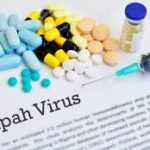 According to report by World Health Organisation (WHO), human-triggered factors like habitat loss due to deforestation and climate change set off infectious outbreaks such as recent Nipah cases in Kerala. Due to habitat destruction by human activity, flying fox (fruit bat), a natural host of Nipah virus get stressed and hungry, which weakens its immune ..
Month: Current Affairs - May, 2018
Topics: Diseases • Environment • Fruit Bats • Habitat loss • Kerala • Nipah outbreak • Public health • WHO
Advertisement