Wayanad district: Current Affairs, GK & News - 2020-2021
India's largest floating solar power plant opened in Kerala
Published: December 5, 2017
India's largest floating solar power plant has become operational at the Banasura Sagar dam in Wayanad, Kerala on December 5, 2017. The solar power plant that floats on the surface of water has a capacity of 500 kilowatts (KW). It consists of 1,938 solar panels with a capacity of 260 watts, a 500 kilo volt ..
Topics: Banasura Sagar Dam • Districts of India • Energy • Inverters • Photovoltaics • Power inverter • Solar power • Solar Power in India • Wayanad district
Operation Sahyog launched by Indian Army in flood-hit areas of Kerala
Published: August 13, 2018
The Indian Army has launched the major rescue and relief operation "Operation Sahyog" at Kannur, Kozhikode, Wayanad and Idukki after incessant rain and landslides hit various northern districts of Kerala. The army constructed temporary bridges for the evacuations of the stranded people from the isolated villages. Apart from the Army, the Southern Naval Command of ..
Topics: Floods in India • In India • India • Indian Navy • Indian Ocean earthquake and tsunami • Kannur • Kerala • Kerala floods • Madad • Military • Operation Madad • Wayanad district
Prabha Varma chosen for 2017 Padma Prabha Puraskaram
Published: October 18, 2017
Prabha Varma, the well-known poet, lyricist and journalist, has been chosen for the 2017 Padma Prabha Puraskaram for his contribution to Malayalam literature. Varma's major works include 'Chandananaazhi','Kalaprayaaga', 'Avicharithram' and 'Manjinotu Veyil Enna Poleyum'. The award carries cash prize of Rs 75,000, a plaque and a citation. It was instituted by Kalpetta-based Padma Prabha Memorial ..
Topics: Districts of India • Indian Literature • Kalpetta • Kerala • Malayali people • Padmaprabha Literary Award • Prabha • Prabha Varma • Wayanad district
Special Drive against Paediatric TB cases in Kerala
Published: January 13, 2020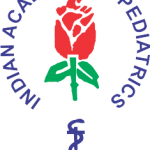 The Kerala state branch of the Indian Academy of Paediatrics to ensure that all children are Tuberculosis (TB)-free will be implementing protocol-based and standardized management of all paediatric TB cases to achieve the continuous decline of number paediatric TB cases in the state, as Kerala has registered an annual decline of 7.5 per cent and ..
Month: Current Affairs - January, 2020
Topics: Alappuzha • Indian Academy of Paediatrics • Kerala • Malappuram • Tuberculosis • Wayanad district
Western Ghats home to a rich stock of butterflies
Published: November 13, 2019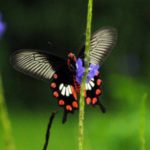 The three-day survey that ended in the  Wayanad Wildlife Sanctuary (WWS) on 11 Nov emphaised that Western Ghats is still home to a kaleidoscope of butterflies. Wayanad Wildlife Sanctuary is an animal sanctuary in Kerala.  The survey was done jointly by the Forest and Wildlife Department in association with the Ferns Nature Conservation Society (FNCS). ..
Topics: Districts of India • Geography of Coimbatore • Geography of Kerala • Lantana • Mikania • Protected areas of Kerala • South Western Ghats montane rain forests • States and union territories of India • Sultan Bathery • Wayanad district • Wayanad Wildlife Sanctuary • Western Ghats
Advertisement