Water ice Current Affairs, GK & News
The 'bomb cyclone' that severed disasters in Minnesota and other upper parts of Mid west dumped in lot of dirt. The freshly falling snow was decolourised. The snow was not the usual pure white. It had lot of dust. The wind picked up lot of dust and dumped it into the circulation of the storm ..
Topics: Blizzards • Cyclone • Ice storms • Meteorological phenomena • Meteorology • Nature • Precipitation • Snow • Storm • Water ice • Weather hazards
The researchers from Australian Antarctic Program have discovered a network of lakes lying under the ice during their 160-day expedition to the Totten Glacier, the largest in eastern Antarctica. The lakes were detected by scientists setting off small explosives 2m below the surface of the Totten glacier and listening to the reflected sound. They are ..
Topics: Antarctica • Glacier • Glaciology • Landforms • Montane ecology • Physical geography • Retreat of glaciers since • Totten Glacier • Water ice
The Snow King winter festival is held at the Great Slave lake, Canada every March. A big castle is constructed in the lake. The castle is then opened for the public to display their arts or children's theatre, etc. This year, after construction the front gate is sinking in the lake and the festival had ..
Topics: Nature • Phases of matter • Precipitation • Snow • Water • Water ice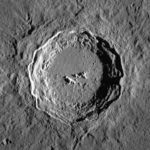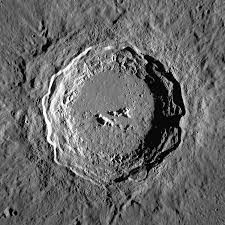 Scientists from Tohoku University in Japan have found mineral called moganite in lunar meteorite that point to presence of abundant hidden reserves of water ice under the surface of the moon. The mineral discovered in a desert in northwest Africa could be potentially useful for future human exploration of moon. Key Facts Moganite is a ..
Month: Current Affairs - May, 2018
Topics: Geology • Japan • Moganite • Moon • Science and Technology • Water ice
Totten Glacier is a large glacier draining a major portion of the East Antarctic Ice Sheet, through the Budd Coast of Wilkes Land in the Australian Antarctic Territory. The catchment drained by the glacier is estimated at 538,000 km2 extending approximately 1100 km into the interior and holds the potential to raise sea level by at least 3.5 m.  As per recent reports Totten Glacier might just ..
Topics: Aurora Subglacial Basin • Glaciology • Landforms • Montane ecology • Oscar II Coast • Physical geography • Retreat of glaciers since • Totten Glacier • Water ice • West Antarctica