Vedic period Current Affairs, GK & News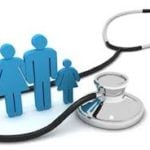 New norms have been introduced for the AYUSH (Ayurveda, Yoga, Unani, Siddha and Homeopathy sectors) regarding the conditions of medical reimbursement. The IRDAI or Insurance Regulatory and Development Authority of India issued guidelines earlier in November. As a consequence, the reimbursement at these hospitals for inpatient treatment is subject to certification from NABH or the ..
Topics: Ayurveda • Health • Homeopathy • Hospital • Massage therapy • Ministry of Ayush • National Accreditation Board for Hospitals & Healthcare Providers • Pseudoscience • Public hospital • Unani medicine • Vedic period
The AYUSH ministry has signed a MoU with the Defence ministry to provide traditional medicine services at the armed forces' hospitals and dispensaries. Under the MoU, ayurveda units will be established at palliative care centres at the Army Research and Referral Hospital, Air Force Hospital, Hindon in Ghaziabad and five identified ex-service men Contributory Health ..
Category: Government Schemes Current Affairs
Topics: Ayurveda • Clinic • ECHS • Ghaziabad • Health • Health care • Hospital • Massage therapy • Palliative care • Pseudoscience • Vedic period
On 13th Feb, Minister of State (IC) for AYUSH, Shripad Yesso Naik launched the e-AUSHADHI portal for online licensing of Ayurveda, Siddha, Unani and Homoeopathy drugs and related matters at New Delhi. The portal is aimed at increasing transparency, and improving information management, data usability and accountability. The acronym for new e-portal is 'Ayurveda, Unani, ..
Topics: Ayurveda • CRIUM, Hyderabad • Government of India • Homeopathy • Legislatures • Lok Sabha • Massage therapy • Ministry of Ayush • Pseudoscience • Shripad Naik • Unani medicine • Vedic period
The Tribal Health Care Research Program (THCRP) was started by the Central Council for Research in Ayurvedic Sciences (CCRAS), an autonomous organization under Central Government, in 1982. The project is executed in 14 states through 15 research institutes under the Council. The aim & objectives of THCRP are as under: – To Study the living conditions ..
Topics: Abhay and Rani Bang • Adivasi • Ayurveda • Dietitian • India • Massage therapy • Medicinal plants • Pseudoscience • South Asia • States and union territories of India • Vedic period
The first International exhibition and Conference on AYUSH and Wellness sector- AROGYA 2017 has started in New Delhi on December 4, 2017. The 4-day event inaugurated by Ayush Minister Shripad Yesso Naik with theme "Enhancing the global potential of Ayush". The purpose of the event is to showcase the strength and scientific validation of Indian ..
Topics: Ayurveda • Government of India • Homeopathy • Lok Sabha • Massage therapy • Ministry of Ayush • Naturopathy • Pseudoscience • Shripad Naik • Unani medicine • Vedic period