Page-3 of
Vallabhbhai Patel Current Affairs, GK & News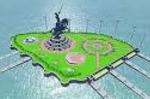 Maharashtra government has announced that the planned statue of Shivaji off the Mumbai coast would be tallest memorial in the world. The mid-sea Chhatrapati Shivaji memorial was originally conceived in the 1980s. The planned memorial would be 210 metres surpassing the height of New York's Statue of Liberty and the under-construction Statue of Unity of ..
Topics: Chhatrapati Shivaji Maharaj International Airport • Gujarat • India • Indian Hindus • Maratha Empire • Shiv Smarak • Shivaji • States and union territories of India • Statue • Statue of Unity • Vallabhbhai • Vallabhbhai Patel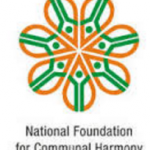 National Integration Week or "Qaumi Ekta Week" is observed from 19th to 25th November 2016 throughout the country with an aim to foster and reinforce the spirit of communal harmony and national integration among the citizens. The National Integration Week is observed to underline the inherent strength and resilience of the country to withstand potential ..
Topics: Calendars • Countries • Harmony Day • Public holidays in Romania • Rashtriya Ekta Diwas • Units of time • Vallabhbhai Patel
Objective of the C R Formula was to solve the political deadlock between the All India Muslim League and Indian National Congress. League's position was that the Muslims and Hindus of British India were of two separate nations and hence the Muslims had the right to their own nation. The Congress was opposed to the ..
Topics: Indian independence movement • Indian National Congress • Kurai Onrum Illai • Muslim League • Pakistan Movement • Partition of India • Political parties • Politics of Asia • Politics of India • Vallabhbhai Patel