Page-4 of
Uranium Current Affairs, GK & News
The International Atomic Energy Agency (IAEA) has launched the world's first IAEA Low Enriched Uranium (LEU) bank at the Ulba Metallurgical Plant (UMP) in Oskemen, Kazakhstan. The $150 million facility will help ensure a steady supply of low enriched uranium for countries' nuclear power programmes. The bank is owned and managed by IAEA. It is ..
Topics: Enriched uranium • Nuclear energy in Kazakhstan • Nuclear fuel bank • Nuclear fuels • Nuclear physics • Nuclear technology • Physical sciences • Ulba Metallurgical Plant • Uranium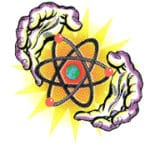 The Department of Atomic Energy (DAE) has planned to develop large deposits of uranium found in Meghalaya to tap its potential to generate substantial nuclear fuel for atomic power plants in the country. It was announced by Jitendra Singh, Union Minister of State (MoS) in the Prime Minister's Office (PMO), which looks after DAE, in ..
Month: Current Affairs - February, 2017
Topics: DAE • Meghalaya • National • Northeast • Resources • Uranium
India and Australia opened gates to a long-term energy cooperation. The two PMs today inked the much awaited agreement which will take care of India's growing energy needs and falling supply. Australia which accounts for a third of world's Uranium reserves had halted the bilateral relations after the nuclear test by India. Australia lifted its ..
Month: Current Affairs - September, 2014
Topics: Current Affairs - 2017 • India • India-Australia nuclear deal • PM Modi • Tony Abott • Uranium
Australia has agreed to supply uranium to India. It is making internal arrangements to ensure the supply. It is known that earlier Australia had denied supply of uranium to India as it was not a signatory to Non-Proliferation Treaty (NPT) although India signed treaties with more than 8 countries including the US for nuclear trade.
Month: Current Affairs - July, 2012
Topics: Law by country • Nuclear activities in Brazil • Nuclear fuels • Nuclear Power in India • Nuclear proliferation • Nuclear weapons • Politics by country • Politics of Iran • Treaty on the Non-Proliferation of Nuclear Weapons • Uranium
No breakthrough could be achieved in the Moscow round of talks between Iran and the 6 major world powers – the USA, Britain, France, Russia, China and Germany, over Teheran's nuclear programme. The negotiations concluded with a decision to organize a technical follow-up meeting in Istanbul on July 3, 2012. What is the stand of ..
Month: Current Affairs - June, 2012
Topics: Enriched uranium • Fordow Fuel Enrichment Plant • Foreign relations of Iran • Nuclear energy in Iran • Nuclear fuels • Nuclear physics • Nuclear program of Iran • Nuclear technology • Physical sciences • Politics of Iran • Uranium