UNSC: Current Affairs, GK & News - 2020-2021
UNSC meet on Kashmir cancelled
Published: December 18, 2019
The United Nations Security Council meet was sought by China on December 17, 2019. The meeting was sought after India decided to end special status of Jammu and Kashmir by abrogating Article 370. However, the meeting was cancelled with the French supporting India. All over the world Pakistan is supported only by China, Turkey and ..
Month: Current Affairs - December, 2019
Category: International Current Affairs
Topics: article 370 • China-Pakistan • G4 • G4 Countries • India China • India- Pakistan • Kashmir Issue • UNSC
UN Financial Crisis
Published: October 11, 2019
On October 9, 2019, the United Nations called its member states to pay their outstanding dues. As the organization is facing severe financial crisis, there may not be enough funds to pay staff salaries next month. According to the United Nations, out of 193 members, 129 had paid their regular budget. The regular budget for ..
Month: Current Affairs - October, 2019
Category: International Current Affairs
Topics: UN financial crisis • UN permanent members • United Nations • United Nations Security Council • UNSC
United Nation Cash crunch
Published: October 9, 2019
United Nation Secretary-General Antonio Guterres warns that the United Nation is facing cash crunch since a decade and now on the risk of defaulting on payments of staff and vendors. Why cash crunch? Most of the nations have not paid their annual dues. The United States is the largest contributor – responsible for 22% of ..
Topics: GS3 • United Nation • UNSC
FATF report on money laundering: slams Pakistan for terror funding
Published: October 7, 2019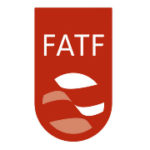 The Asia – Pacific Group of FATF (Financial Action Task Force) slammed Pakistan as the later failed to take actions against terror groups. On 5th October, 2019, the group published report on Money Laundering and terror financing in Pakistan. Key statements of the report The watchdog reported that Pakistan failed to implement the UNSC (United ..
Month: Current Affairs - October, 2019
Category: Defence Current Affairs
Topics: FATF • Jaish-E-Mohammed • Lashkar-e-Taiba • Money Laundering • Pakistan terrorism • Terror Financing • Terrorism • UNSC
UNSC and Kashmir Conflict
Published: August 26, 2019
Recently the UNSC held a closed-door meeting on the situation in Kashmir. Even though no official communiqué was released, it is said the attempts by Pakistan and its all-weather ally China to internationalise the issue did not gain much traction. This is seen as a diplomatic victory to India which time and again has stated ..
Topics: Azad Kashmir • Continents • Countries • Foreign relations of Pakistan • Geography of Asia • Gilgit-Baltistan • Indo-Pakistani wars • Jammu and Kashmir • Kashmir • Kashmir Conflict • Mountain warfare • Shimla Agreement • Subdivisions of Pakistan • UNSC
Advertisement