UNSC: Current Affairs, GK & News - 2020-2021
UNSC
Published: March 27, 2020
For the first time in its history, the United Nations Security Council met via video conferencing to discuss the COVID-19 situation. About UNSC The UNSC is one of the 6 main organs of the United Nations. It is the only organ of the UN that can issue binding resolutions to the members. Its functions include ..
Topics: COVID-19 • United Nations • UNSC • Video Conferencing
UNSC adopts 'lasting ceasefire' resolution in Libya
Published: February 14, 2020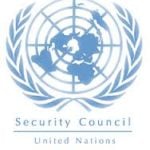 The United Nations Security Council has recently adopted a resolution for a 'lasting ceasefire' in the North African oil-rich country Libya. The resolution which was drafted by Britain was approved by 14 countries with only Russia refraining from voting. The resolution is aimed at supporting for a lasting ceasefire in Libya without any pre-condition. The ..
Topics: Libyan Crisis • UNSC
RAISINA DIALOGUE: Ind-Fin MoU; Russia on India's UNSC membership and Indo-Pacific
Published: January 16, 2020
The Raisina Dialogue was held at New Delhi for four days recently. Leaders from several countries participated in the dialogue. It included foreign ministers from 13 countries including Iran, Australia and Russia. During the Raisina Dialogue, India and Finland signed a defence agreement. Also, Russia announced that it supports India for the latter's permanent membership ..
Month: Current Affairs - January, 2020
Category: International Current Affairs
Topics: Defence cooperation • defexpo • india finland • India-Russia • MOU • Permanent Status • Raisina Dialogue • UNSC
UNSC holds closed-door meeting on Kashmir following China's Request
Published: January 16, 2020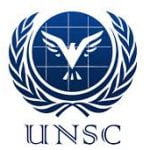 China continues its efforts of highlighting Pakistani propaganda over India's Jammu and Kashmir at the global stage which once again received a stinging response from the United Nations Security Council (UNSC) members on Wednesday, 15th January 2020. India revoked the special status of its state Jammu and Kashmir in August 2019 followed by which Pakistan ..
Month: Current Affairs - January, 2020
Topics: China • Jammu and Kashmir • Pakistan • United Nations • United Nations Security Council • UNSC
Russian Foreign Minister advocated for Permanent UNSC seat for India
Published: January 15, 2020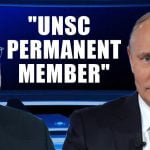 Participating as a speaker in the ongoing Raisina Dialogue on Tuesday, January 14, 2020, the Foreign Minister of Russia, Sergey Lavrov advocated for adequate representation in the United Nations Security Council (UNSC) by including India and Brazil as its permanent members. The Minister also said that developing countries like India and Brazil will provide an ..
Month: Current Affairs - January, 2020
Topics: BRICS • Foreign Minister of Russia • G7 • Raisina Dialogue • Raisina Dialogue 2020 • Sergey Lavrov • United Nations Security Council • UNSC
Advertisement