Page-66 of
United States Current Affairs, GK & News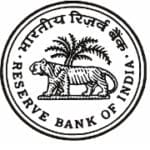 Reserve Bank of India (RBI) has signed an information sharing agreement with United States (US) banking regulators for better coordination with them in supervising financial institutions. Earlier in December 2014, RBI had concluded a Statement of Co-operation (SoC) on "Supervisory Cooperation and Exchange of Supervisory Information" with the US banking regulators  like Board of Governors ..
Month: Current Affairs - January, 2015
Topics: Current Affairs 2016 • Reserve Bank of India • Statement of Co-operation (SoC) • United States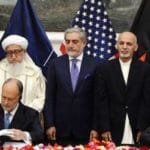 After much delay, Afghanistan and US have signed a BSA (Bilateral Security Agreement) that will chart the course for the two countries post withdrawal of majority of American troops. The BSA was signed in Kabul. This long term security pact will be crucial in deciding the nature of internal security in Afghanistan. Significantly, there is ..
Month: Current Affairs - October, 2014
Topics: Afghanistan • Current Affairs - 2017 • NATO • United States
A conservative U.S. blogger and online activist Andrew Breitbart (43)passed away on March 1, 2012. He was a US publisher, commentator at the Washington Times, an author, and an occasional guest commentator on different news programs. He ran his own news aggregation site, Breitbart.com. He played vital roles in the Anthony Weiner sexting scandal (also ..
Month: Current Affairs - March, 2012
Topics: Alt-right • American Protestants • Andrew Breitbart • Anthony Weiner sexting scandals • Breitbart • Breitbart News • Current Affairs – September, 2015 • HuffPost • Politics of the United States • Shirley Sherrod • Tea Party movement • United States
100 Days of President Barack Obama Barack Obama was sworn in as America's 44th President on January 20, 2009 in front of an estimated two million people who flooded central Washington. He will soon have completed 100 days in office. Here are a 10 points how he has done in this period.1. US EconomyHe emphasized ..
Topics: American people of German descent • American writers • Barack Obama • Bush family • George H. W. Bush • George W. Bush • Livingston family • Presidency of George W. Bush • Schuyler family • Sons of the American Revolution • States of the United States • United States