United States housing bubble Current Affairs, GK & News
In a move targeted at preventing the continuous decline of Rupee, the Reserve Bank of India increased the limit of foreign investment in government bonds by $ 5 billion to $ 20 billion. The regulator also elevated limit of external commercial borrowing (ECB) to $ 10 bilion. Currently, foreign institutional investors (FIIs) are permitted to ..
Month: Current Affairs - July, 2012
Topics: Bond • Central bank • Corporate bond • Debt • Economy • External commercial borrowing • Finance • Finance in India • Government bond • Money • Securitization • United States housing bubble
Reserve Bank of India asked banks to forthwith stop charging penalty on pre-payment of home loans taken on floating interest rates. RBI held in its notification that abandoning prepayment penalty on home loans would lead to reduction in the bias between existing and new borrowers. The action can aid in finer pricing of the floating ..
Month: Current Affairs - June, 2012
Topics: Economy • Finance • Foreclosure • Loans • Money • Mortgage • Mortgage loan • Mortgage-backed security • Predatory lending • Prepayment of loan • Structured finance • United States housing bubble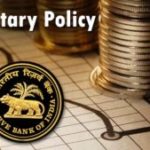 RBI announced in the 'Annual Policy Statement for the year 2006-2007' the setting up of a Technical Group to review legislations on money lending for : reviewing the efficacy of the existing legislative framework, which governs money lending, reviewing the enforcement machinery in different states making recommendations to State Governments for improving the legal and ..
Month: Current Affairs - September, 2009
Topics: Banking • Credit • Economy • Finance • Financial market • Loans • Money • Mortgage broker • Social economy • United States housing bubble