Page-5 of
United Nations Environment Programme Current Affairs, GK & News
In 1998, the United Nations Environment Programme (UNEP), together with the Stockholm Environment Institute (SEI) drew attention to the possibility of the impacts of trans-boundary air pollution in South Asia. This initiative led to the adoption of the Malé Declaration on Control and Prevention of Air Pollution and Its Likely Transboundary Effects for South Asia ..
Topics: Air pollution • Continents • Countries • Environment • Geography of Asia • Maldives • Malé • United Nations Development Group • United Nations Environment Programme
Alappuzha, the coastal town of Kerala, has been recognised by the United Nations Environment Programme (UNEP) as one of the five models across the world for fighting the pollution menace. It has been reconized for its decentralised waste management system. Alappuzha, often called "the Venice of East", has been listed in the UNEP environment report ..
Topics: Alappuzha • Natural environment • Organizations • Penang • United Nations Environment Programme
Abbreviations:PACS : Primary Agricultural Credit SocietyPCPS : Perpetual Cumulative Preference SharesRCPS : Redeemable Cumulative Preference SharesSACRED : Scheme for Agricultural Credit DevelopmentSCARDB : State Cooperative Agriculture and Rural Development Bank Appointments:Senior Advisor Citi Asia – Alasdair MorrisonCitigroup appoints Alasdair Morrison as Senior Advisor Citi Asia. Awards & Honors:Orissa Science Awards:Here is the list of Orissa ..
Month: Current Affairs - January, 2010
Category: Government Schemes Current Affairs
Topics: Aircraft • Aviation • Current Affairs 2010 • Intergovernmental Panel on Climate Change • International Crops Research Institute for the Semi-Arid Tropics • Mikoyan MiG-29K • Organizations • United Nations Environment Programme • World Meteorological Organization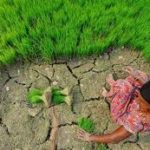 On 22 September, United Nations Secretary-General Ban Ki-moon convened a high-level Summit on Climate Change, ahead of the United Nations Climate Change Conference in Copenhagen in December. The summit brought together political leaders, including 100 Heads of State and Government. This was the biggest ever gathering of political leaders to discuss climate change. Background: ..
Month: Current Affairs - September, 2009
Category: Summits and Conferences
Topics: Ban Ki-moon • Environment • Hu Jintao • In Denmark • Intergovernmental Panel on Climate Change • Kyoto Protocol • Law by country • Politics by country • Rajendra K. Pachauri • United Nations Climate Change Conference • United Nations Environment Programme • United Nations Framework Convention on Climate Change