TIANGONG-2 Current Affairs, GK & News
China had launched a new rocket and a deep-space spacecraft to operate a permanent space station and also to send astronauts to moon. Highlights China launched the Long March 5B rocket from its Wenchang launch site that is located on the island of Hainan. The rocket is a massive vehicle and is being compared with ..
Month: Current Affairs - May, 2020
Category: Science & Technology Current Affairs
Topics: China-US • Long March-5 • Long March-5B • rockets • Satellite • space • Tiangong program • Tiangong-1 • TIANGONG-2
Tiangong-2 was the Chinese space laboratory which was used as a testbed for key technologies that will be used in the Chinese large modular space station, which is planned for launch between 2019 and 2022. Features of Tiangong-2 Tiangong-2 which weighed 8.6 metric tones was 10.4 metres long and 3.35 metres wide at its widest point. Launched ..
Topics: International Space Station • Pacific Ocean • Point Nemo • TIANGONG-2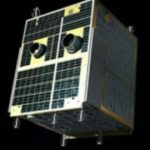 China's experimental space lab Tiangong-2 orbiting the Earth with two astronauts on board has successfully launched a micro-satellite Banxing-2. The two astronauts were launched into space onboard of the Shenzhou-11 spacecraft carried two astronauts on 11 October 2016. It docked with Tiangong-2 on 13 October 2016. About Banxing-2 The micro-satellite Banxing-2 is roughly the size ..
Month: Current Affairs - October, 2016
Topics: Banxing 2 • China • Micro Satellites • Science and Technology • TIANGONG-2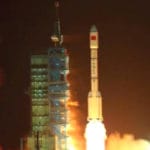 China has successfully launched longest-ever manned mission by taking two astronauts Jing Haipeng (50) and Chen Dong (37) into the orbit. They were launched on board of Shenzhou-11 (heavenly vessel) spacecraft from the Jiuquan Satellite Launch Centre near the Gobi Desert in northwest China. The spacecraft was put into orbit by a Long March-2F carrier ..
Month: Current Affairs - October, 2016
Topics: China • International • Science and Technology • Shenzhou 11 • Space Missions • TIANGONG-2
Tiangong-1, China's first unmanned space laboratory was successfully launched from a site in the Gobi Desert. The literal meaning of the word Tiangong is heavenly palace. With this development, China has become the 3rd country after Russia and USA to operate a permanent space station. This space lab launched by China likely to be operational ..
Month: Current Affairs - December, 2011
Topics: Chinese space station • Outer space • Shenzhou • Shenzhou program • Space program of the People's Republic of China • Space station • Spacecraft • Spaceflight • Tiangong program • Tiangong-1 • TIANGONG-2 • Tiangong-3