Tax Havens: Current Affairs, GK & News - 2020-2021
India-Luxembourg Virtual Summit: Key Facts
Published: November 19, 2020
On November 19, 2020, India and Luxembourg held the first stand alone summit in two decades. Key takeaways The countries appreciated the launch of four Luxembourg satellites by Indian Space Research Organization in 2019. India welcomed Luxembourg's decision of joining International Solar Alliance. Luxembourg has agreed to extend its full support to India during its ..
Month: Current Affairs - November, 2020
Category: International Current Affairs
Topics: bilateral summit • European Union (EU) • india-luexembourg • Ireland as a tax haven • Tax haven • Tax Havens
EU Adds 10 Countries to Tax Blacklist
Published: March 13, 2019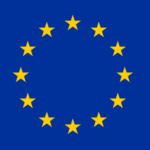 The European Union has expanded its tax haven blacklist by including 10 countries. The list now has 15 countries. The list was first drawn up by EU in 2017 in the wake of several scandals, including the Panama Papers and LuxLeaks, that pushed the EU into doing more to fight tax evasion by multinationals and ..
Month: Current Affairs - March, 2019
Topics: Aruba • Barbados • Belize • Bermuda • Dominica • EU • European Union • Fiji • LuxLeaks • Marshall Islands • Oman • Panama Papers • Tax Blacklist • Tax Havens • United Arab Emirates (UAE) • Vanuatu
India placed 88th in money hoarded in Swiss banks
Published: July 4, 2017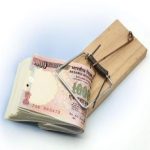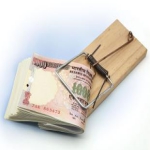 As per analysis of the latest figures compiled by the Zurich based SNB (Swiss National Bank) as on 2016-end, India has slipped to the 88th place in terms of money parked by its citizens with Swiss banks. The analysis shows that the money officially held by Indians with banks in Switzerland now accounts for a ..
Month: Current Affairs - July, 2017
Topics: Banking • black money • Business • Economy • National • Switzerland • Tax Havens
Tax Avoidance, Tax Evasion and Tax Planning
Published: November 23, 2015
There are three different concepts viz. tax avoidance, tax evasion and tax planning. Tax Avoidance means an attempt to reduce tax liability through legal means, i.e. to regulate one's financial affairs in such a way that one pays the minimum tax imposed by the law. This can be understood with a simple example. Tax Evasion and ..
Topics: Round Tripping • Tax avoidance • Tax Evasion • Tax Havens • Tax Planning • Thin Capitalizaton • Transfer Pricing • Treaty Shopping
Advertisement