Superbugs Current Affairs, GK & News
The World Health Organization on February 4, 2020 announced that the Corona virus disease has not yet become pandemic. The disease has so far killed 425 people and has infected more than 20,000. Hong Kong recently reported death due to the virus. It is the first country outside China to report death. Highlights Though the ..
Month: Current Affairs - February, 2020
Category: International Current Affairs
Topics: Corona virus • Drug resistance • Drug resistant TB • HIV • Superbugs • Tuberculosis • WHO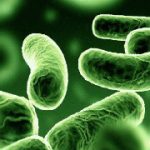 Scientists from the University of Birmingham and Newcastle University in the UK have new way of removing antibodies from the blood stream. This method has potential to reduce chronic infections that may help humans in the fight against drug resistant superbugs. Key Facts Scientists had used a process known as plasmapheresis that is somewhat like ..
Month: Current Affairs - April, 2017
Topics: Antimicrobial resistance • International • Medicine • Public health • Science and Technology • Superbugs • UK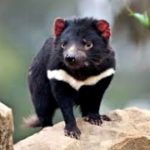 Scientists from University of Sydney (Australia) have found that mother's milk from marsupials (also known as Tasmanian devils) could help to deadly superbugs which resist antibiotics. They have found that peptides in the marsupial's milk killed resistant bacteria, including methicillin-resistant golden staph bacteria and enterococcus that is resistant to powerful antibiotic vancomycin. Scientist are hopeful ..
Month: Current Affairs - October, 2016
Topics: Medical Scicence • Public health • Science and Technology • Superbugs