Page-23 of
South Asia Current Affairs, GK & News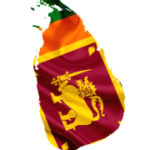 Sri Lanka has maintained its high ranking in 2015 human development index (HDI) in the South Asia Region. In the 2015 Global Human Development Report (HDR) released by UN Development Programme (UNDP) Sri Lanka was ranked 73rd with an HDI value of 0.757. Key facts Rankings of other seven South Asian Countries are Maldives (104), ..
Month: Current Affairs - January, 2016
Topics: Current Affairs 2016 • HDI • South Asia • Sri lanka • UNDP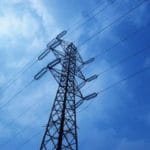 Asian Development Bank (ADB) has decided to provide 120 million dollars loan to upgrade the India-Bangladesh electricity network. This loan fund will allow Bangladesh to meet its increasing power demand from India and support power exchanges across South Asia region. It will also double the existing capacity of the inter-grid connectivity which links the power ..
Month: Current Affairs - October, 2015
Topics: Current Affairs 2016 • Electricity Grid • India-Bangladesh • South Asia
Sub-Regional Drug Focal Point Meeting and Colombo Plan Drug Advisory Programme (CPDAP), South Asia under the Drug Demand Reduction (DDR) Expert Group Consultation has begun in New Delhi. The three-day meeting was inaugurated by Union Home Minister Rajnath Singh which has been organised by Narcotics Control Bureau (NCB). Key facts Main objective is to review ..
Month: Current Affairs - September, 2015
Topics: Current Affairs - 2017 • Current Affairs 2016 • Drugs • South Asia
To improve relations with Pakistan, India is likely to cut the peak tariff rate to 5 % within three years. The Union Cabinet might allow a diminution in the sensitive list by 30% for Non-Least Developed Countries (NLDCs), under the Safta trade liberalisation programme. Categorization of nations under South Asian Free Trade Area (SAFTA): SAFTA ..
Month: Current Affairs - August, 2012
Topics: Countries • Economies • Free trade agreements • Least developed countries • Pakistan • Safta • South Asia • South Asian Free Trade Area • Trade blocs
US announced a $ 6million dollar grant to Nepal. It is for the school feeding program in Nepal. It will continue to provide mid-day meals for over 2 lakh children at 1,800 schools in 11 districts of Nepal for the next 3 years.
Month: Current Affairs - June, 2012
Topics: Countries • Foreign relations of Nepal • Geography of Asia • Mount Everest • Nepal • Newar • South Asia