Page-5 of
Solar System Current Affairs, GK & News
Alpha Centauri is a system of stars which is closest to the Solar System i.e. about 4.37 light years from Sun. It is comprised of three stars namely; Alpha Centauri A (Rigil Kentaurus) Alpha Centauri B which mostly forms the binary star Alpha Centauri AB Alpha Centauri C (Proxima Centauri) It was in 1592 when ..
Topics: Rigil Kent • Solar System • Sun • Toliman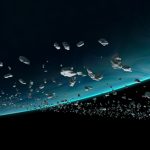 Asteroids also called the inner solar system are minor planets which are neither categorised as a planet or a comet. They are in direct orbit around the Sun. They primarily remain on the circumstellar disk of gas around new stars and also the debris of the disk together. They are also known as planetoids and ..
Topics: Iron and Magnesium Silicates • Jupiter • Mars • Nickel and Iron • Planetoids • Solar System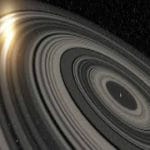 Astronomers have discovered a new secret planetary system which has 3 super-Earths and one outer giant planet. This secret planetary system christened as HD219134, is located at a distance of just 21 light years from Earth and has the constellation named Cassiopeia. The constellation hosts one outer giant planet and three inner super-Earths. Of these ..
Month: Current Affairs - August, 2015
Topics: Current Affairs 2016 • Science and Technology • Solar System
Scientists have discovered that the most likely source of water on Moon is the constant stream of charged particles from the Sun known as the solar wind. As per Researchers, ice inside permanently shadowed polar craters on the Moon, which is also known as cold traps, could contain hydrogen atoms ultimately derived from the solar ..
Topics: Chemistry • Hydrogen • Lunar water • Moon • Natural sciences • Physical sciences • Planetary science • Planetary surface • Solar System • Solar wind • Space plasmas • Space science
2007 OR10 is the name of a trans-Neptunian object, which has been largest body in the Solar System without a name. It was discovered in 2007 by former graduate student Meg Schwamb of the California Institute of Technology. This dwarf planet nicknamed Snow White orbits at the edge of the Solar System. Roughly half the ..
Month: Current Affairs - December, 2011
Topics: Book:Solar System • Cryovolcano • Dwarf planet • Kuiper belt • Local Interstellar Cloud • Neptune • Planet • Planetary science • Pluto • Solar System • Trans-Neptunian object • Trans-Neptunian objects in fiction