Page-4 of
Social Issues Current Affairs, GK & News
The Union Ministry of Home Affairs (MHA) has brought out a booklet on cyber safety for school children to inform them about different aspects of cyber safety. The booklet, titled 'A Handbook for Students on cyber Safety', also deals with the problems of cyber bullying, cyber grooming and email fraud. It advises teenagers against accepting ..
Topics: Abuse • Bullying • Child grooming • Computer security • Crime • Cyberbullying • Cybercrime • Cybercrime in Ghana • Human behavior • Internet safety • Online child abuse • Social Issues

According to Global Wage Report 2018-19 published by International Labour Organization (ILO), women are paid most unequally in India, compared to men, when it comes to hourly wages for labour. This gap in wages, known as gender wage gap is the highest among 73 countries studied in the report. The findings are based on data ..
Month: Current Affairs - November, 2018
Category: Reports & Indexes Current Affairs
Topics: Business • Economy • Employment • Equal pay for equal work • Feminist economics • Gender gap • Gender pay gap • Gender wage gap • Global Wage Report • ILO • India • International labour law • International Labour Organization • Labour law • Misogyny • Real wages • Reports • Social Issues • Wages and salaries • Women Related Issues
The Government of India (GoI) has recently donated $300,000 for a peacekeeping initiative at the United Nations (UN) that will focus on issues of conduct along with sexual exploitation and abuse and help develop the capacity of future commanders and managers to lead by example. The programme will, over a period of three years, help ..
Topics: Abuse • Child sexual abuse • Human behavior • Human rights abuses • Peacekeeping • Sex crimes • Sexual exploitation and abuse in humanitarian response • Social Issues • Violence against men • Violence against women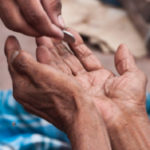 In August 2018, Delhi High Court decriminalized beggary by striking down some sections of the Bombay Prevention of Beggary Act, 1959, as extended to Delhi. Background Begging is a crime in twenty states and two union territories of India. It is treated as cognizable and non-bailable offense. Presently, there is not a single uniform law ..
Topics: India • Judicial Process • Law Crime • Lawmaking • Non-Governmental Organizations • Organized Crime • Slavery • Social Issues • Youth Issues
India's first-ever online and centralised National Database on Sexual Offenders (NDSO) has been launched by Union Home Minister Rajnath Singh in New Delhi on September 20, 2018. With this, India will become the 9th country in the world to maintain such a database. The database will have a record of the name, photographs, address, fingerprint ..
Topics: Biometrics • Contents • Fingerprint • Government database • Humans • Identification • Mass surveillance • National Crime Records Bureau • Privacy • Sex crimes • Sex offender • Social Issues