Sir Creek: GK, General Studies and Current Affairs
India rejects the new political map unveiled by Pakistan
Published: August 5, 2020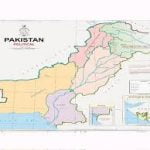 India has outright rejected the new political map unveiled by Pakistan that laid claim to the Indian territory of Jammu and Kashmir and Ladakh, both UTs, and also parts of the Indian state of Gujarat. The government has termed it an exercise in political absurdity and has also added that these assertions have no legal ..
Month: Current Affairs - August, 2020
Category: International Current Affairs
Topics: India • Jammu and Kashmir • Ladakh • Pakistan • Political Map • Siachen • Sir Creek
What is Sir Creek Issue between India and Pakistan?
Published: March 13, 2020
Recently at the WION's Global Summit held in Dubal, the Pakistan representative, Minister Kasturi recalled Sir Creeek Pact. The summit was organized under the theme Theme: Navigating and Negotiating Global Imperatives What is Sir Creek issue? The issue between India and Pakistan over Sir Creek is the interpretation of boundary between Sindh and Kutch. The ..
Month: Current Affairs - March, 2020
Category: International Current Affairs
Topics: Arabian Sea • border issues • Gujarat Government • India- Pakistan • India-Pakistan International Border • International Border • Kutch • Sindh • Sir Creek
Coast Guard deploys hovercrafts for enhanced security in Sir Creek
Published: December 26, 2018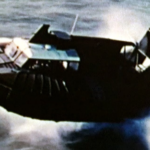 Indian Coast Guards has deployed two new hovercrafts to enhance its surveillance capabilities and to protect against any filtration bids from the Pakistan Side. The two hovercrafts would operate from the Jakhau facility in Gujrat. The two new hovercrafts together with three interceptor vessels will be responsible for the round the clock surveillance in the contentious ..
Month: Current Affairs - December, 2018
Category: Defence Current Affairs
Topics: Hovercraft • Indian Coast Guard • Pakistan • Sir Creek
Advertisement