Singapore: Current Affairs, GK & News - 2020-2021
Paper waste turned into non-toxic green Aerogel for first time
Published: February 8, 2016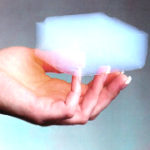 For the first time, scientists from National University of Singapore (NUS) have successfully converted paper waste into green nontoxic cellulose aerogels. Aerogels are among the lightest solid materials in the world and are also one of the finest insulation materials available. Green Aerogels are ultra-light, non-toxic, extremely strong, flexible and water repellent. It is obtained ..
Month: Current Affairs - February, 2016
Topics: Aerogel • Current Affairs 2016 • Science and Technology • Singapore
CERT-In inks cyber security agreements with 3 nations
Published: January 28, 2016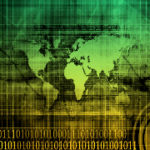 Indian Computer Emergency Response Team (CERT-In) has signed cybersecurity agreement with its counterparts in Malaysia, Singapore and Japan. In this regard, the Union Cabinet chaired by the Prime Minister Narendra Modi has apprised the Memorandum of Understandings (MoUs) signed between CERT-In and 3 nations. Key facts These MoUs are related to cybersecurity and shall promote ..
Month: Current Affairs - January, 2016
Topics: Cabinet Decisions • CERT-In • Current Affairs 2016 • Cybersecurity • Japan • Malaysia • Singapore
Singapore replaces Mauritius as top source of FDI into India
Published: December 7, 2015
Singapore has replaced Mauritius as the top source of foreign direct investment (FDI) into India during the first half of the current fiscal year 2015-16. It was unveiled by the data during April to September 2015 period released by the Department of Industrial Policy and Promotion (DIPP). Key facts India has attracted 6.69 billion dollars ..
Month: Current Affairs - December, 2015
Topics: Current Affairs 2016 • Economy • FDI • Mauritius • Singapore
Sania Mirza and Martina Hingis duo wins Singapore BNP Paribas WTA Finals
Published: November 1, 2015
Sania Mirza (India) and Martina Hingis (Switerzerland) has won the 2015 BNP Paribas WTA Finals Women's double category. In the final match played in Singapore, the Indo-Swiss duo defeated Spanish pair of Garbine Muguruza and Carla Suarez Navarro by 6-0, 6-3 score. It overall ninth World Tennis Association (WTA) doubles titles won by the Indo-Swiss ..
Month: Current Affairs - November, 2015
Topics: Current Affairs 2016 • Martina Hingis • Sania Mirza • Singapore • Sports • Tennis
General Elections in Singapore 2015
Published: October 5, 2015
On 11 September, General Elections were held on Singapore for election of members of parliament (Parlimen Singapura). This was first time when all seats in Singapore were contested. The People's Action Party (PAP) emerged winner with a win over 82 seats. It is interesting to note that every five years, there is an election in ..
Topics: Lee Hsien Loong • Lee Kuan Yew • Singapore • Singaporean general election
Advertisement