Securities: Current Affairs, GK & News - 2020-2021
BSE becomes first Indian stock exchange to get US SEC's DOSM recognition
Published: May 17, 2018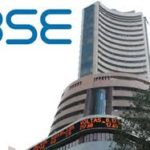 BSE Ltd (earlier known as Bombay Stock Exchange) became first Indian exchange to be designated as Designated Offshore Securities Market (DOSM) by United States Securities and Exchange Commission (US-SEC). Key Facts DOSM status will allow sale of securities to US investors through trading venue of BSE without registration of such securities with US SEC. This ..
Month: Current Affairs - May, 2018
Topics: Bombay Stock Exchange • Business • DOSM status • Economy • Securities • Stock exchanges • US SEC
What is Benchmark in securities?
Published: December 7, 2017
A Benchmark refers to a group or collection of securities which are regarded as a standard against which the performance of other investments like mutual funds, securities, etc. can be gauged. These are primarily Broad Market Indices like BSE Sensex, CNX Nifty, etc. Benchmark indices are made to involve many different types of securities which ..
Topics: Lipper index • S&P 500 • Securities
What is 52-Week High Low in share market?
Published: November 25, 2017
A 52-High/Low is the precisely denotes the highest and the lowest price of the stock, security or bond at which it traded in the past one year or 52 weeks. The stock market is routinely exposed to many fluctuations due to many national and international factors. It is during these upheavals that stocks record the ..
Topics: Investment • Securities • Stock price • Stocks
Advertisement