Secularism in India Current Affairs, GK & News
India is a multi-religious, multi-lingual, multi-racial, and multi-cultural society. Religious minorities constitute roughly 20% of India's population, out of which Muslims account for 14.2%. No society can prosper or be at peace if its 20% of the population feels threatened, deprived, neglected and unwanted. Some of the recent incidents have made some to question India's ..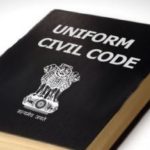 The Supreme Court said the Constitution framers had hoped for a uniform set of rules but the nation has still not endeavoured to secure for its citizens a Uniform Civil Code. The judgment by the Bench of Justices Deepak Gupta and Aniruddha Bose observed that the government has till date has taken no action. The ..
Topics: Civil code • Civil codes • Goa • Government of India • Law • Law by country • Law Commission of India • Law of Portugal • Secularism in India • State law • Supreme court • Uniform civil code
The book titled 'Undaunted: Saving the Idea of India' has been authored by former finance minister P Chidambaram, which was recently released by former vice president Hamid Ansari. The book claimed that fear rules the country today and there is a danger that the Constitution will be replaced by a document inspired by Hindutva. According ..
Topics: Bharatiya Janata Party • Constitution • Hindu nationalism • Hindutva • Individualism • Liberalism • Political philosophy • Politics • Sangh Parivar • Secularism in India