Page-4 of
Sanskrit Current Affairs, GK & News
Rajnath Singh, the Union Home Minister, has launched the Centre for learning Sanskrit language in Gujarat University in Ahmedabad on February 10, 2018. The first-of-its-kind spoken Sanskrit centre centre will offer a six-month course for people on how to speak the language. The classes will be held on Saturday and Sunday. In it, no prior ..
Topics: Ahmedabad • Classical Language in India • Gujarat • Language • Sanskrit • Sanskrit revival
Princess Maha Chakri Sirindhorn of Thailand has been conferred the first 'World Sanskrit Award' by the government of India for her contribution towards promotion of the Sanskrit language. The award is expected to give a fillip to the strong cultural ties that have existed since ancient times between the two countries. The award is instituted by ..
Topics: Bhumibol Adulyadej • Chakri dynasty • Chivalric orders • Greater India • Languages of India • Orders, decorations, and medals • Sanskrit • Sanskrit revival • Satya Vrat Shastri • Sirindhorn • World Sanskrit Conference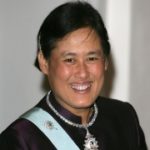 Thailand's Princess Maha Chakri Sirindhorn was presented with the first 'World Sanskrit Award' for her exemplary contribution for the promotion of the language for the year 2015. Besides, American linguist and Indologist Prof. George Cardona was also presented with this award for the year 2016. They were bestowed with the award by Vice President Hamid ..
Month: Current Affairs - November, 2016
Topics: Awards • Maha Chakri Sirindhorn • National • Persons in News • Sanskrit • Thailand
Saraswati Samman to A A Manavalan for his comparative study on Ramayana The esteemed Saraswati Samman was conferred on AA Manavalan for his work, Irama Kathaiyum Iramayakalyum. "Irama Kathaiyum Iramayakalyum" A comparative study of epic Ramayana in 48 different languages. The characters, plot and individual insertions of the book deals with the alterations that occurred ..
Month: Current Affairs - September, 2012
Topics: Deities • Hindu texts • Indian religions • Irama • K. K. Birla Foundation • Persons in News • Rama • Ramayana • Samman • Sanskrit • Saraswati • Saraswati Samman • September 2012
The basic material or mantra text of each of the Vedas is called "Samhita". Some post Vedic texts are also known as "Samhitas" such as Ashtavakra Gita, Bhrigu Samhita, Brahma Samhita, Deva Samhita, Garga Samhita, Kashyap Samhita, Shiva Samhita and Yogayajnavalkya Samhita. The Vedic literature is broadly divided into two categories viz. Shruti and Smriti. ..
Topics: religion • Samhita • Sanskrit • Smriti • Vedas • Yogayajnavalkya Samhita