Salt Tax Current Affairs, GK & News
March 12th, 2020 marks 90 years since the start of the Salt March by Mahatma Gandhi in 1930 in protest against the British Salt Tax. British Salt Tax After the declaration of Poorna Swaraj in 1930, the National Movement leaders had decided to adopt civil disobedience as a tool of protest. Mahatma Gandhi chose to ..
Topics: British India • Civil Disobedience • Dandi • Gandhi • National Movement • Salt Tax • Satyagraha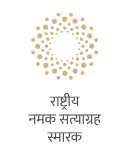 Prime Minister Narendra Modi inaugurated the National Salt Satyagraha Memorial at Dandi in Navsari district, Gujarat. The memorial is conceived as an experiential journey recreating the spirit and the energy of the 1930 Dandi March led by Mahatma Gandhi and 80 of his fellow Satyagrahis. The memorial takes the visitors step by step through visualisation of ..
Category: Art & Culture Current Affairs
Topics: Bengal • Dadabhai Naoroji • GK Gokhale • IIT Bombay • Ministry of Culture • National Salt Satyagraha Memorial • Prime minister • Salt Tax