Sahara India Pariwar Current Affairs, GK & News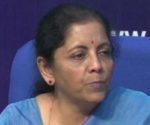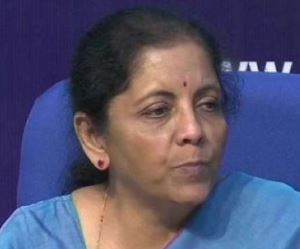 As part of efforts to get the slowing down economy back to the track of growth, the Ministry of Finance has announced steps to help the nearly stalled real estate sector and increase India's exports. Housing Sector Setting up of a Rs 20,000 crore fund (Rs 10,000 crore from Government and roughly same amount from ..
Category: Government Schemes Current Affairs
Topics: Economy • Income tax in India • Keynesian economics • National fiscal policy response to the Great Recession • Priority sector lending • Sahara India Pariwar
Markets regulator SEBI has directed National Stock Exchange to pay more than Rs. 625 crore in the case of misuse of its co-location facility. SEBI has been probing alleged lapses in high-frequency trading offered through NSE's co-location facility. The amount, if considered with simple interest, would come to little less than Rs1,000 crore. If it ..
Topics: Companies • National Stock Exchange of India • NSE co-location scam • Sahara India Pariwar • Sahara India Pariwar investor fraud case • Securities and Exchange Board of India
Civil Aviation Minister Ajit Singh held that over the next 9 years, the government will instill around Rs 30,000 crore in cash-strapped Air India as part of a turnaround plan for the state-run airline. He held that in order to improve its operating and financial performance, Air India has already taken several steps viz. rationalization ..
Month: Current Affairs - May, 2012
Topics: Sahara India Pariwar
Appoint Child Welfare Officers in Every Police Station: SC to States and UTs The apex Court of India maneuvered the States and UTs to appoint child welfare officers in each police station. Objective: For supervising and expanding improved handling to juveniles by the police. The top court, which is supervising the execution of Juvenile Justice (Care ..
Month: Current Affairs - October, 2011
Category: Government Schemes Current Affairs
Topics: Companies • Economy of India • India • National Small Industries Corporation • Public sector undertakings in India • Sahara India Pariwar • Vijay Mallya
Report submitted by the Expert panel on Sree Padmanabhaswamy Temple in Thiruvananthapuram The panel of Experts for the decision on the safety, recording and opening the kallara (vault) B in the Sree Padmanabhaswamy temple in Thiruvananthapuram communicated to the apex Court that 1 year was necessary to accomplish the full work It communicated that a ..
Month: Current Affairs - September, 2011
Category: Government Schemes Current Affairs
Topics: Countries • Economy of India • India • International Organizations • Kallara • Padmanabhaswamy Temple • Sahara India Pariwar • Securities and Exchange Board of India • Soumitra Sen