Page-64 of
Reserve Bank of India Current Affairs, GK & News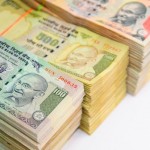 Bank Rate refers to the official interest rate at which RBI will provide loans to the banking system which includes commercial / cooperative banks, development banks etc. Such loans are given out either by direct lending or by rediscounting (buying back) the bills of commercial banks and treasury bills. Thus, bank rate is also known ..
Topics: Interest Rates • Reserve Bank of India
October 26, 2009 : ING seperates Banking and Insurance Business.ING group will move towards a complete separation of its banking and life insurance operations as part of its ongoing Back to Basics programme.This seperation will be achieved over the next four years by a divestment of all insurance operations, for the present it will have ..
Month: Current Affairs - October, 2009
Topics: Central bank • Current Affairs 2009 • Economy • Finance • Financial services • Insurance • Money • Non-bank financial institution • Reserve Bank of India • Wi-Fi • Wireless networking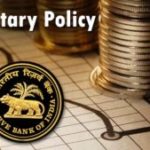 The idea behind the Financial inclusion is that all people or every household in the country must have an operative account in a bank. To achieve 100 per cent financial inclusion across the country,Reserve Bank of India has decided to work with state governments for opening no-frills accounts (operational with facility to deposit money, take ..
Month: Current Affairs - September, 2009
Topics: Bangalore • Economy • Finance • Financial inclusion • Financial literacy • Financial services • Literacy • Reserve Bank of India
Plantation CropsCentral Plantation Crops Research InstituteFirst National Forest Policy of India:New Forest Policy, 1988Free Enterprise Economy or Laissez Faire systemGovernment Controlled EconomyNational Security Exception Act (NSEA)UN Millenium Development GoalsIndia 's FDI policyNational Biofuel Policy 2008Darfur Humanitarian Crisis:Scheduled Commercial Banks In India18th Safety OlympicsTreaty of LisbonRobert WebsterInvisible Hands Plantation Crops:A plantation is a large farm or ..
Topics: Banks • BSE SENSEX • Central bank • CNX Nifty • Companies • Economy • Financial services • Foreign direct investment in India • IDBI Bank • Public Sector Banks in India • Reserve Bank of India • UCO Bank
April 17, 2009: RBI Turns Net Foreign Exchange BuyerApril 18, 2009 : RBI widens scope of unsecured loansApril 20, 2009 : IFC-backed funds to pick up equity in Indian infra projects April 20, 2009 : Meltdown hits Rs 5,500cr solar power project in BengalApril 21, 2009 : Economy to grow at 5.7% in FY10, as ..
Month: Current Affairs - May, 2009
Category: Government Schemes Current Affairs
Topics: Banking in India • Companies • Current Affairs 2009 • Economy of India • Finance in India • Financial services • IDBI Bank • NBFC & MFI in India • Reserve Bank of India • United Stock Exchange of India